A physical store without a cash register opened in March in the Ealing district of western London called "Amazon Fresh" (opening under the name "Amazon Go" in the United States). This will be the first store opening in the UK, following the overseas expansion following the United States. Six months have passed since the first store opened, and five stores have opened, and it seems to have a good reputation.
No need to line up at the cash register or scan products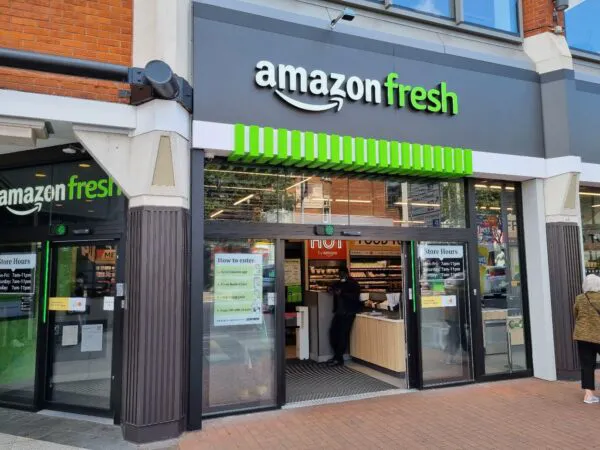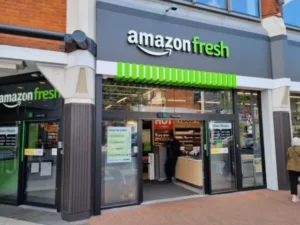 When "Amazon Go" opened in the United States, it was introduced as an "unmanned convenience store", but in both the United States and the United Kingdom, there are staff members who provide customer support, product replenishment, quality control, and so on.
The best feature of "Amazon Go" and "Amazon Fresh" is that there is no cash register. Self-checkouts are already widespread in supermarkets and convenience stores in the UK, and visitors are accustomed to scanning and accounting for purchased items themselves. With Amazon Fresh, you don't have to do that, just put the item directly in your shopping bag or pocket and leave the store. You don't have to line up at the checkout or scan the items yourself.
Feel like shoplifting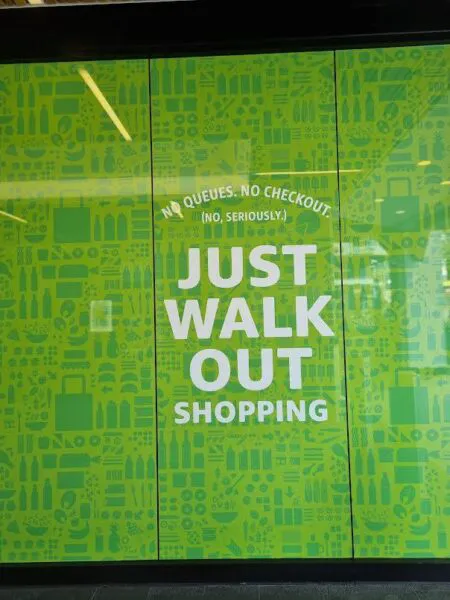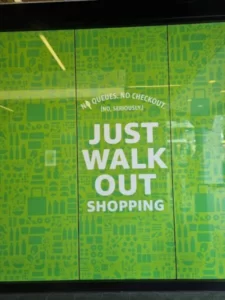 When I first went shopping for "Amazon Fresh," I felt "shoplifting," as many write on review sites. It was a new and a little mysterious experience to just put the items on the shelves in your clothes pocket or bag and go out without paying.
As a system, when you enter the store, you first download the Amazon app and scan the 2D code. Numerous cameras and weight sensors on the shelves check which items you've purchased, and a few minutes later your Amazon account automatically pays for them.
It's very convenient and stress-free because you certainly don't have to wait at the cashier or scan yourself. Once you get used to Amazon Fresh, you may not be able to go back to your existing shopping.
There is a large selection of fresh produce such as vegetables and fruits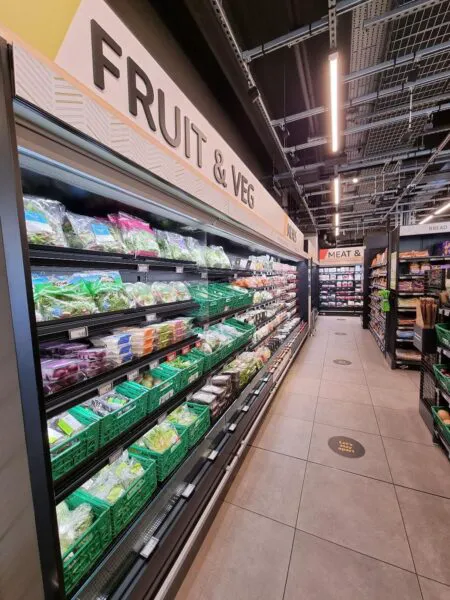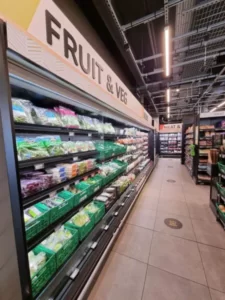 The product lineup is similar to the UK's "Tesco Express" and "Sainsbury's Local", including fresh foods such as vegetables, fruits, meat and fish, instant foods and beverages, bakery sandwiches and coffee. The price range was set to the same level as other companies.
Compared to Japanese convenience stores, the store size is a little larger. There is a large selection of fresh produce such as vegetables and fruits, so it would be nice to think of it as an image between a Japanese convenience store and a small supermarket. There are no books, magazines, toilets, and no eat-in corner.
"Amazon Fresh" will continue to expand in the UK. Amazon Go in the United States already has larger stores, and Amazon also owns Whole Foods Market, which has more than 270 stores in North America and the United Kingdom. It can be said that Amazon, which is at the top of online shopping in the UK, has finally started to make a big move in the physical store business.
However, it takes time and money to open one physical store. It has also been pointed out that Amazon may try to introduce the technology of the cashier-less system to competitors through its achievements in physical stores. Either way, Amazon's future moves could significantly change existing retailers.