The Shumai market is fine. Specialty stores have gradually opened since last year, and sales of frozen foods and chilled products are strong even for commercial products. If you think about it, Chinese food "Baozi" and "Bun" have become a hot topic with the times.
Unique frozen shumai are also available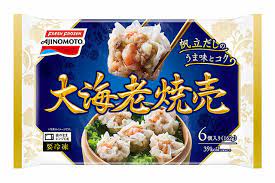 Tetsunabe Gyoza became a boom in the 1990s, and local Gyoza, which leads to regional revitalization such as Utsunomiya and Hamamatsu, became a hot topic. In the 2000s, Xiaolongbao became very popular, and there was a continuous line of specialty stores. After that, in the 2010s, there were winged gyoza, grilled dumplings, variegated gyoza, and gyoza izakaya, and the variation of "bun" in China (which means a little different from the meat buns that Japanese people think) has expanded. It can be said that
On the other hand, Shumai, which Japanese people are accustomed to eating like Gyoza, has rarely broken. However, such shumai is so popular now.
Among frozen foods, gyoza and fried chicken are the staples of the side dish category, but for several years, manufacturers and long-established Chinese restaurants have been launching shumai products one after another. In Ajinomoto's new brand "The ★" series, "Shumai" was released as the second product after the first product "Fried rice". The third product of the company is <Karaage>, so you can see how much you are focusing on Shumai.
Similarly, for frozen foods, "Osaka Osho Taretsuki Gyoza" is on sale with the signature Eat & Foods with its own sauce and mustard. Nippon-Ham has released "Chinese Tetsujin Chen Kenichi Domestic Pork Shisen Shumai".
In addition, there are frozen shumai products at well-established Chinese restaurants such as Shofukumon and Heichinro, as well as MUJI and convenience stores. Not only meat-based products, but also Nichirei Foods' "Amaebi Shumai" and Ajinomoto Frozen Foods "Oebi Shumai" show their individuality, and the frozen market of Shumai is expanding.
Established a position as a side dish of rice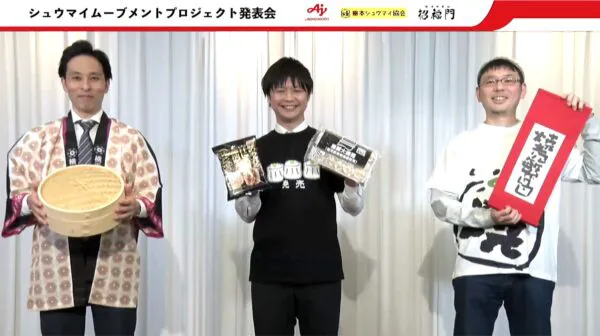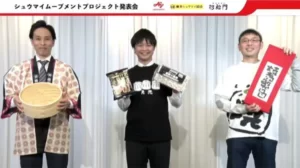 In November of last year, the Japan Shumai Association, Ajinomoto Frozen Foods, and Shofukumon announced the "Shumai Movement Project". It is an attempt to approach Shumai from multiple angles. In the background, it is necessary to increase the variation of meals in the home in the corona virus, and highly convenient frozen foods have attracted attention.
Gyoza has already secured a stable market, so Shumai has a white arrow. Not only the demand for bento boxes, but also the concepts such as "large size", "feeling the ingredients firmly", and "authentic flavor" are conspicuous, and we have realized a response to eating as a side dish for dinner. "Supper response" is probably one of the pillars of the frozen shumai market.
Therefore, many new products use "seasonings that go well with rice" such as oyster sauce and XO sauce as raw materials. In addition, by giving individuality to the taste and ingredients, shumai that suits various scenes is born for alcoholic snacks, snacks, lunch, and the high frequency of appearance on the table will revitalize the market. Is also connected.
Convenient food


In fact, shumai is a time-consuming dish to make by hand. In that respect as well, it can be said that consumers have high expectations for it as a highly convenient food. Originally it is steamed, but many products can be finished in the microwave, which is also an advantage.
As for restaurants, the number of restaurants specializing in shumai and stores that have shumai as their signature product has increased for several years. How will Shumai in eating out develop in the future? In the next column, I will focus on the Shumai menu for eating out.