Last Updated on 10/31/2021 by setagayablueocean
We don't want to do this at supermarkets such as Costco.
That behavior that everyone has been about to do
Costco is a membership warehouse club that has everything from food to daily necessities, clothes to jewelry in a large store. Many people visit every day because of its popularity, but of course it seems to be "irritating" for the clerk who works there.
Anyone posted a photo on Reddit on a US bulletin board with the comment, "If you do this, you shouldn't put it in any store anymore."
The photo shows a product that seems to have been taken from another place and left on the detergent!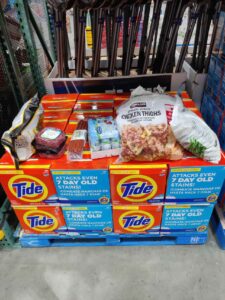 For those who have picked up something at a supermarket, but eventually find it awkward to return what they no longer need to their original location, and want to put it on a nearby shelf. There should be many. Especially at Costco, where stores are large, it is even more unavoidable, but if frozen foods or perishable foods are left at room temperature, they will eventually be discarded as they are.
It's a waste not only for Costco but also for the earth.
Actually, this problem was annoying to another Costco clerk, according to an interview with US Insider. According to the clerk, when you no longer need the items you have, you can either return them to a special cart for the items you no longer need or tell the cashier staff that you no longer need them.
In addition, there are other acts that cause trouble for Costco employees. That is, do not put the cart back in the correct place. Reddit also posted that six carts were left unattended in Costco's parking lot, just to be seen on the lawn between cars.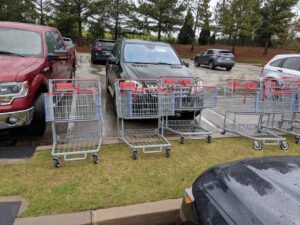 Both of these problems do not put things back in place. Because the store is large, it takes time for employees to notice what is left unattended. I want to respond by a method other than leaving it alone.