Last Updated on 11/01/2021 by setagayablueocean
Ed Sheeran, a singer-songwriter who has collaborated with Eminem three times so far, revealed the "common hobby" that made him get along with Eminem.
Ed Sheeran has collaborated with Eminem many times
Ed Sheeran (30) released his fourth album "= (equals)" on October 29th, which was the first album after the suspension period. Ed, who also provides songs to other artists as a songwriter, such as working on BTS's latest single "Permission to Dance" which won the first place in the United States, has a rich collaboration history and has been a close friend Taylor Swift so far. And Justin Bieber, he has collaborated with many well-known artists.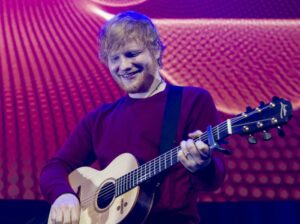 In addition, Ed is known for his talent for rap, as he has been praised by rapper Ty Dolla Sign for "the strength of rap battle", and is regarded by rappers.
Ed collaborated with Cardi B, Travis Scott, Chance the Rapper and others on the collaboration album "No.6 Collaborations Project" released in 2019, but among them, he has collaborated many times so far. One of the rappers is Eminem (49).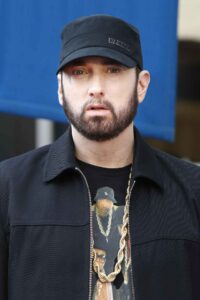 Eminem participated in "REMEMBER THE NAME" recorded in Ed's "No.6 Collaborations Project" with 50 cents, and also invited Ed to his own album, and released the album "Revival" in 2017. "River" and "Those Kinda Nights" from "Music to Be Murdered By" released in March last year featured Ed.
Ed Sheeran deals with "common hobbies" with Eminem
According to Ed, he said that he was close enough to keep in touch with Eminem even in private, and having a common hobby with him was an opportunity to foster friendship. Ed, who recently appeared on the BBC show Jules Club, said, "I'm collecting cassettes. I also have cassettes from Ray Charles and Stevie Wonder, but it's hard to find." He revealed that he collects cassettes as a hobby, but Eminem also has a hobby of collecting cassettes.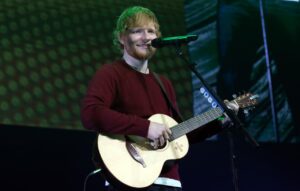 "He also collects cassettes. That's his hobby. He likes to collect. He collects enthusiastically," Ed reveals about Eminem's hobby.
When they found out that they had a common hobby of collecting cassettes, they said they "started something like a cool pen pal". "I just received a message about LL Cool J's cassettes," Ed said, revealing that he regularly interacts with Eminem about cassette tapes.
"He said,'I started rap because of this cassette,'" Ed said. "I sent him a Van Morrison cassette, but next time I'm thinking of sending him a David Gray'White Ladder'cassette."
For Ed, Eminem, who has the same hobby, seems to be a very valuable friend, and he said, "The only person I know who collects in the same way is Eminem."