Actor Alec Baldwin talks in front of reporters about a gun accident that happened at the filming site of the movie "Rust" for the first time.
Alec Baldwin talks about gun accident
Actor Alec Baldwin responded to a reporter's interview for the first time since a gun accident occurred at the shooting site of the movie "Rust (original title)" in which he starred and produced.
As many of you may already know, cinematographer Arina Hutchins died in a misfire of a prop gun on the set of the movie "Rust" that was being filmed in New Mexico on October 21, local time. was there. Alec, who shot without knowing that the gun was loaded with bullets, was told in advance by the assistant director that it was "safe", and the cause of the accident was the lack of confirmation by the assistant director and the weapons officer who handed the gun to Alec. Is seen as. Also, the gun that Alec shot was not exactly a prop gun, but a "real gun", and subsequent investigations revealed that it contained live ammunition.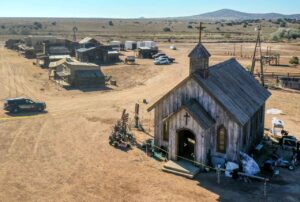 Alec told reporters who asked questions about the accident, "I'm not allowed to comment on the ongoing investigation. The Sheriff's office in Santa Fe ordered me not to answer any questions about the investigation. So I can't answer anything. One woman died and is still under investigation. She was my friend. The day I arrived in Santa Fe, where I was filmed, I oversaw her. I took him to a meal with Joel. We were filming a movie with him and everything went well. And that horrifying event happened. How many times did you comment on the ongoing investigation? I was told, but I can't (be silent), "he continued.
"I also met her husband Matthew and her son (of Arina, who died), but they were overwhelmed by sadness. Occasionally, accidental accidents happen at the filming site, like this one. It's a one trillionth chance that this will happen. He (Matthew) is shocked. He has a son who is nine years old. Don't worry about his family and children. We are in close contact with him. "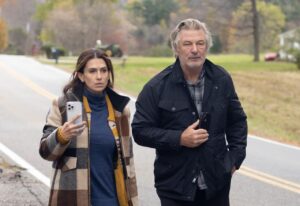 In response to the question of whether he would be involved in works dealing with firearms in the future, he said, "I can't answer that question. However, the efforts being made to limit the use of firearms at the filming site I'm very interested. How many ammo have been fired on the movie set in the last 75 years? This is in the US, almost everything is done. What should be done now is an accident. In the event of a catastrophe, take new safety precautions. Will you replace it with a plastic gun or a rubber gun? But that's not my decision. I'm an expert in this field. I have to understand that if other people's decisions are the best way to keep people safe in the filming scene, I'm in great agreement and cooperate as much as possible. I want to do it. "
Finally, Alec replied, "I don't think it is," when asked if Rust could be filmed again.