Marugame Udon, the world's largest udon chain, opened its first London store in July. With the collaboration with influencers and the promotion effect of 5,000 cups free of charge, it got off to a great success with a few days waiting in line after the store opened. Five new stores are scheduled to open in the UK by the end of the year, with the goal of aiming for 100 stores across Europe by 2025.
Ramen goes from fashion to establishment
Ten years ago, it was very difficult to eat delicious ramen in the UK. Nowadays, many ramen shops have opened, and it has become possible to eat some delicious ramen in "London" when it comes to "pork bone" ramen. It is gradually expanding to areas other than London, and some shops offer ramen other than pork bones. The awareness of ramen has improved considerably, and it is moving from fashion to establishment.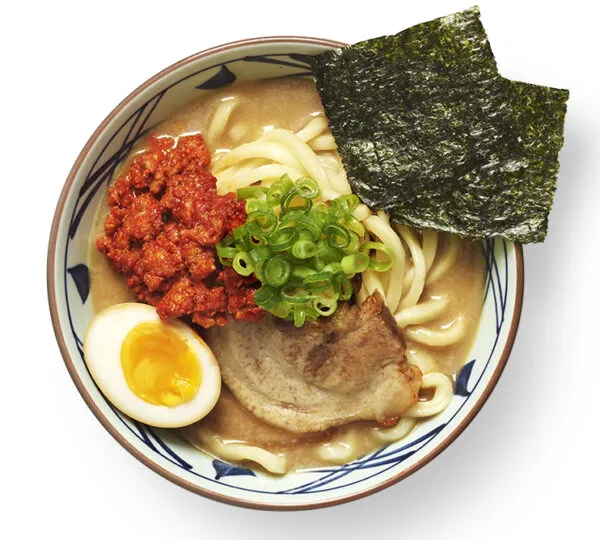 The situation of udon is similar to that of ramen 10 years ago. The udon specialty store is famous for "Koya", which has three stores in central London, and Kineya opened at the end of last year. The rest is only listed on the Noodle menu of Japanese and Asian restaurants, and it is still unrecognized and there are few specialty stores.
Cheaper than ramen
The situation is different from 10 years ago because Japanese food such as "Sushi", "Katu curry" and "Ramen" has expanded and has already been accepted. Also, due to the influence of Japanese anime and comics, there is a high degree of interest in Japanese culture.
When ramen entered the market, many restaurants offered appetizers, desserts, and alcohol as restaurants, not as street food, and took time to spend about 3,000 yen per person per customer.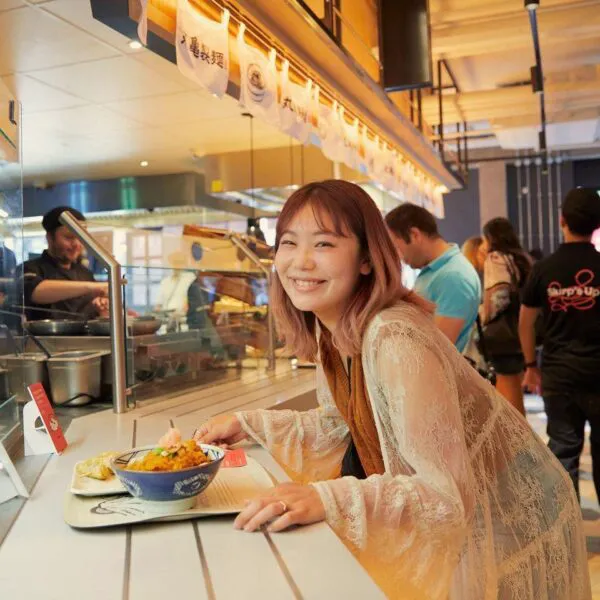 But this time, Marugame offers udon at a cheaper price than ramen. Londner's standard lunch is often served with sandwiches and coffee at cafes. Marugame is approaching both those who are busy and don't have much time and want to make it easy in terms of cost, and those who want to eat a lot with additional menus such as tempura.
Original menu for vegans
About 30% of the store's menu is vegan. Udon soup stock, which normally uses seafood, is changed to vegetable soup stock. The tempura garment is also vegan. In addition, the tongs that take tempura are also thoroughly separated from those for vegans.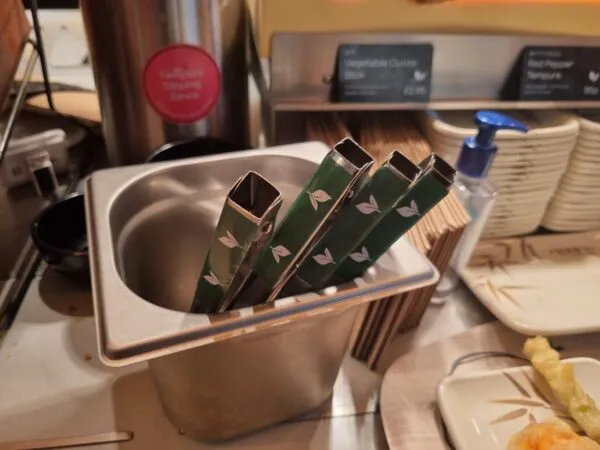 "Chicken cutlet curry", which is very popular in the UK, is on the menu for both udon and rice bowls, and you can also enjoy "pork bone udon" which is not pork bone ramen. We also offer edamame, kimchi, gyoza, which is a standard side menu of Japanese restaurants in the UK, and mochi ice cream and dorayaki, which are standard dessert menus.
I stopped by Marugame Seimen two months after it opened, but there was a line at noon on weekdays. I am looking forward to seeing how Udon will become popular and expand in Europe, including the UK, and how it will evolve.