Guaranteed to be "1000 times more delicious than it looks"!
Peanut butter, chocolate chips and cookies
Billie Eilish showed how to make his favorite "peanut butter, chocolate chip cookies" in an Instagram story.
Billy describes the cookie, which he says is "the most loved in the world," as "totally vegan, gluten-free, and wonderful."
He says that he always uses "Kirkland Signature Organic Peanut Butter" that can be purchased at Costco.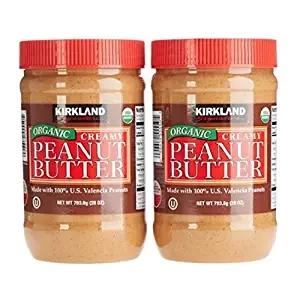 Billy also posted a photo of only cookies. The words "Hmm, delicious ───" are added to it. He also commented, "It's 1000 times more delicious than it looks."
Billy has been vegan since he was 12 years old. Recently, it has announced on Instagram that it has released "Happier Than Ever", a vegan chocolate (with the same name as the new album) (currently out of stock).
リンク
Shop the "Happier Than Ever" Vegan Classic Chocolate Bar and download Billie's Buckeyes Recipe to bake with now. https://t.co/BC7FGs4qFp pic.twitter.com/gcwZrFuGFs

— billie eilish (@billieeilish) November 11, 2021
Billy also talks about chocolate:
"Before I stopped eating dairy products, I liked milk chocolate the most on the planet." "… I couldn't find any delicious vegan milk chocolate, and I love dark chocolate. I didn't. "
So Billy decided to make his own vegan chocolate-a genius!
Here are some recipes for those who want to make Billy's favorite peanut butter, chocolate chip cookies.
リンク
material:
Vanilla essence 2 teaspoons
How to make:
Preheat the oven to about 175 degrees.
Put brown sugar and peanut butter in a bowl and mix for about 1 minute. Add 2 teaspoons of vanilla essence and mix for another 30 seconds. In a separate bowl, add oat flour, baking soda and salt and mix.
Combine the ingredients in two bowls into one bowl and add ¼ cup of almond milk and chocolate chips.
Place the cookie dough on the top plate and press it with the back of a fork to flatten it. Bake for 10-12 minutes.
Billy's recommended cookie is healthy and easy to make. Please give it a try!