Last Updated on 11/27/2021 by setagayablueocean
Appetite suppressants, hormone injections, etc. Victoria's Secret models talked about the pressure to lose weight.
Models forced to lose weight
Victoria's Secret, a major American lingerie brand that has long fascinated fans with its flashy fashion shows. However, it seems that difficult days are continuing these days. Models forced to lose weight behind the scenes have recently begun to reveal their terrifying reality.
"I used to give injections to my stomach every morning like a diabetic." Erin Heatherton, a model for Victoria's Secret from 2010 to 2013, described her experience as a model for the brand in the podcast "Fallen Angel" (Victoria's Secret calls the top model "Angel" = Angel. Called and tailored to be a brand ambassador. Fallen Angel literally translates to "fallen angel"). He confessed that he was relying on appetite suppressants to eliminate hunger, and revealed that his chosen "star-specialized dietitian" prescribed hormone injections to help him lose weight.
If you want to keep your golden contract with Victoria's Secret, you must always maintain a more perfect body. The 32-year-old top model confessed that he did anything for that. Ten years ago, Victoria's Secret was an admirer in the modeling world. But now, Erin Heatherton accuses the brand of lacking consideration for the model's health.
リンク
Not just Erin
Erin Heatherton isn't the only one to blame Victoria's Secret. Many "angels" talk about similarly unhealthy and distorted experiences. Bridget Malcolm from Australia, a brand ambassador from 2015 to 2016, posted a video on TikTok in July of this year, saying: At the 2016 show, he was given a 30A size bra (80A for French and Japanese sizes), but the following year it was 30B, so he was removed from the show by the brand's marketing leader, Edward Razek. The reason was "because the body is not beautiful".
Selita Ebanks, who was the model for the brand from 2005 to 2008, said on the TV channel "E!" "I had to keep the perfect size all the time, but this is unnatural, because the body can change and it's impossible to counter it."
リンク
Start again with a new strategy?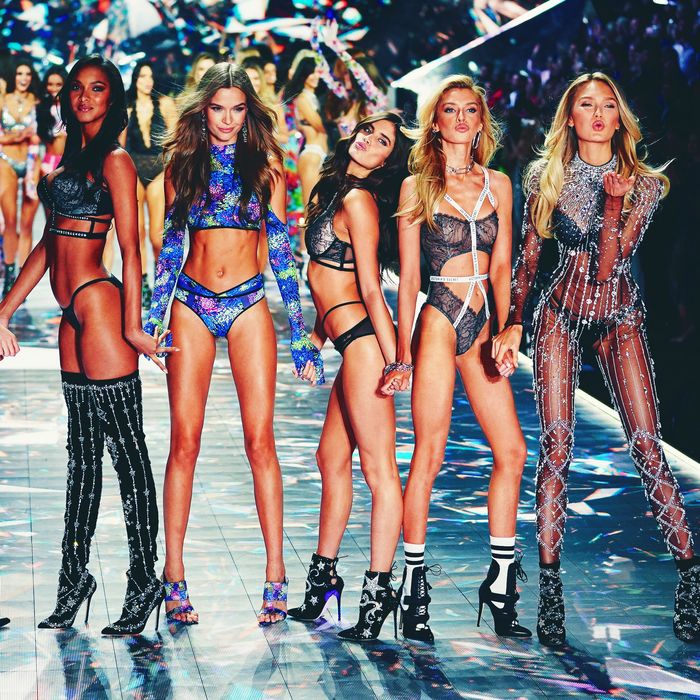 Victoria's Secret has been criticized for several years for launching a super-perfect body to the front. At that time, these confessions were made public.
The communication strategy has been reviewed and the show has been canceled for two years. Body shapes like Barbie dolls have been sent off, ages and body lines have diversified, and casts that commit to society have been appointed.
In line with that goal, he launched "The VS Collective". Introducing three of the members are transgender model Valentina Sampio, LGBTQ + soccer player Megan Rapinoe, and British plus-size top model Paloma Elsesser. Her bra is 48 (120 cm) in size.
Victoria's Secret has been off the road for years. Is it enough to erase the memories of the past just because the new project has been expanded?
リンク