Last Updated on 11/28/2021 by setagayablueocean
That Costco product is cheaper than other stores! There was a reason there.
You can also buy gasoline at Costco
Costco, a warehouse club that sells everything from ingredients to clothes, is very popular because it is a membership system, but you can still make great purchases even if you pay the annual membership fee.
When you hear that Costco is a great deal, you can easily think of rotisserie chicken made from whole chicken, alcoholic beverages, and hot dogs that can be eaten at the food court of stores, but for those who drive a car. , That product is also quite important.
It was gasoline.
リンク
Why Costco Gasoline is Cheap
You can also add gasoline at Costco, but this is actually a great deal. In the United States, 20 cents per gallon is cheaper than the market average, the global head of energy analysis at IHS Markit tells CNN.
Actually, gasoline is famous for its low profit, but if you can sell a lot, it will of course lead to a big profit. At Costco, gasoline sales account for 10% of annual sales, amounting to about 2.2 trillion yen.
But there seems to be another reason why Costco keeps gasoline prices low. Costco CFO Richard Galanti said:
"When there is inflationary pressure and prices rise, people try to save on petrol bills. When 100 people come to Costco to get petrol, more than half of them then go shopping in the store. "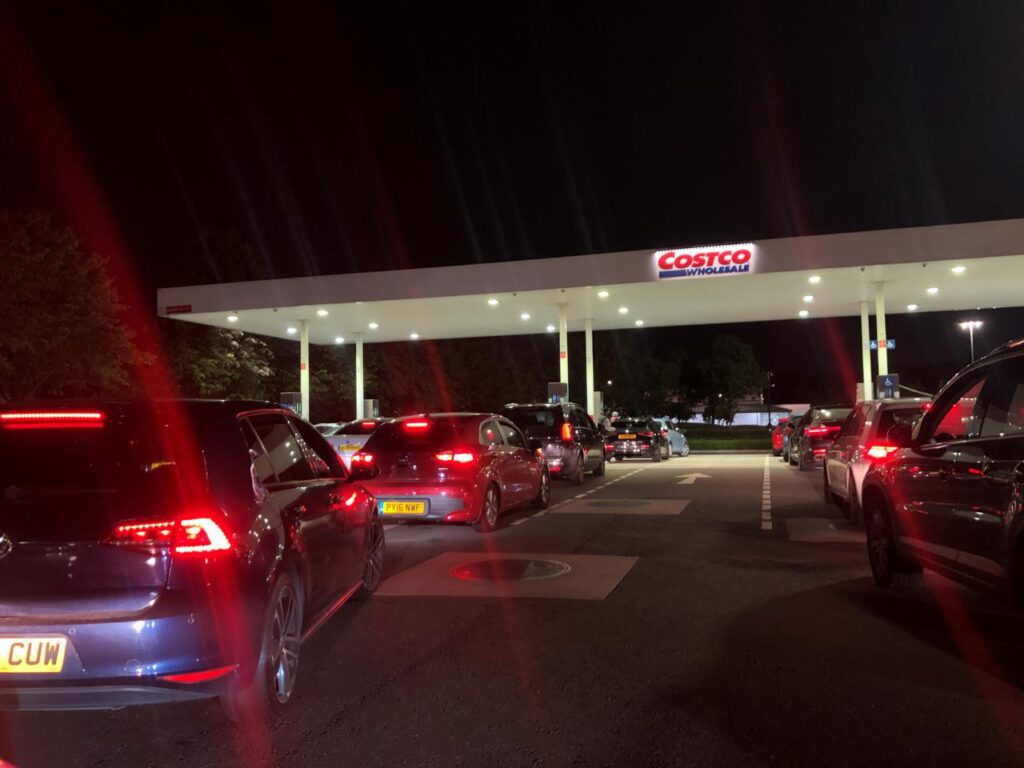 Keeping the price of gasoline low will lead to subsequent shopping. This will increase sales. It seems that there was such a strategy.
Costco has products that are kept cheap for similar reasons. It's rotisserie chicken. Rotisserie chicken, which is said to be bought every time by 43% of Costco visitors, did not change in 2015 when chicken flu broke out in the United States and chicken prices soared. Costco has said it has thrown away $ 30 to $ 40 million in annual profits by keeping the price of rotisserie chicken low.
Even if there is no profit when considering only one product, that product has a great influence on the sales of Costco as a whole. Various strategies are hidden in Costco's products.