Last Updated on 12/01/2021 by setagayablueocean
Designer Virgil Abloh passed away at the young age of 41. Celebrities have revealed the DMs they exchanged with Virgil, revealing that he was a man full of love.
Virgil died of cardiac angiosarcoma at the age of 41.
Virgil Abloh, who interned at fashion brand Fendi and worked as a designer for Off-White and Louis Vuitton, had been quietly undergoing treatment for cardiac angiosarcoma, a rare and aggressive form of cancer, since he was diagnosed with it in 2019.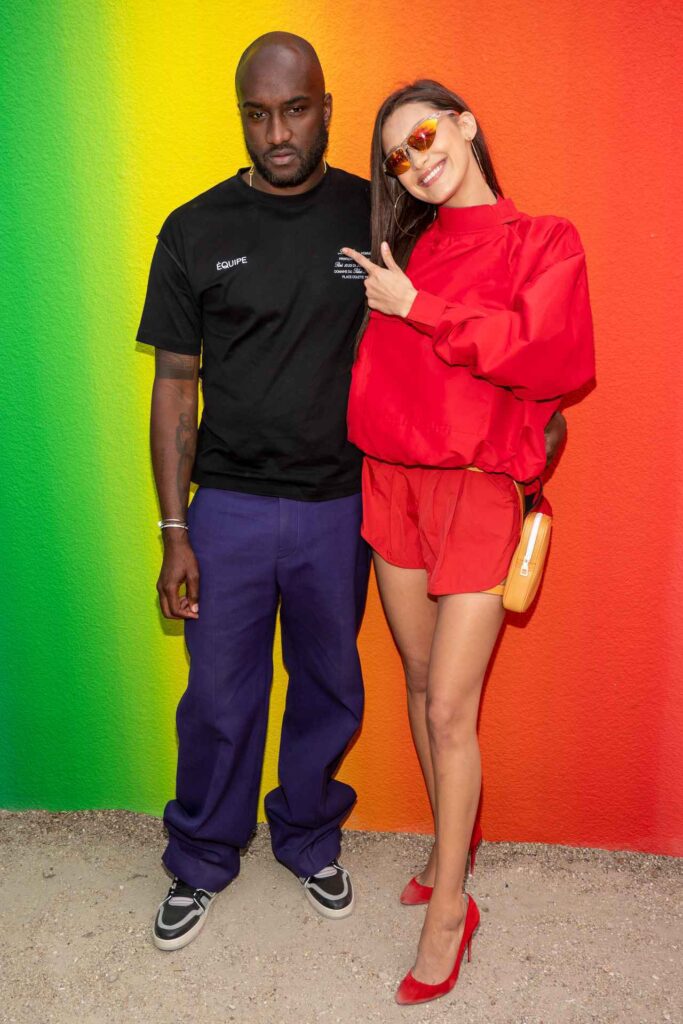 The fashion world was shocked when it was reported that he passed away at the young age of 41 on November 28.
リンク
When Virgil's death was reported, models who were close to Virgil, such as Gigi Hadid, Kendall Jenner, Bella Hadid, Kaia Gerber, and Cara Delevingne, posted messages of condolence on SNS.
In addition, fashion brands other than Louis Vuitton and Off-White also posted messages of condolence.
That's how much Virgil was loved by the fashion world. After his death, celebrities have been revealing the contents of their direct messages (DMs) with him one after another, which is an unusual situation.
リンク
Screen shots of DMs showing his personality were released.
Whenever a celebrity passes away, many celebrities post a memorial message with a picture of the celebrity on SNS.
The reason for this is that before his death, Virgil often sent DMs that would make others happy. Kendall Jenner wrote, "I love you to the fullest," and "Keep being naturally graceful and cool," while Bella Hadid wrote, "You are a beacon of light, making this world a better place. You are shining and making this world a better place.
In addition, Virgil is actively using DMs to communicate with others despite his busy schedule, and celebrities such as DJ Steve Aoki have released friendly DMs from Virgil. Other celebrities, such as DJ Steve Aoki, have also shared their DMs with Virgil, showing that he is a great human being.
Steve and Virgil's DMs are from the second page.
On November 30, US time, Virgil's last collection as a Louis Vuitton designer, "Virgil Was Here," will be held in Miami. The collection will be streamed live on YouTube and Instagram on November 30 at 5:30 PM EST.