Last Updated on 12/09/2021 by setagayablueocean
Givenchy designer Matthew M. Williams has revealed details of the Air Force 1, a collaboration between Louis Vuitton and Nike created by the late Virgil Abloh.
The latest Air Force 1 unveiled at Virgil Was Here
Virgil Abloh, designer for Off-White and Louis Vuitton, passed away at the age of 41 on November 28, 2021. Two days after Virgil's death, the Louis Vuitton show "Virgil Was Here," which is said to be Virgil's last show, was held in Miami and was attended by his good friends Kanye West, Bella Hadid, Pharrell Williams and others.
Before his death, Virgil had collaborated with Louis Vuitton and Nike on a number of pairs of sneakers, and the collaboration sneakers appeared at his last show.
And now, the detailed design of the Louis Vuitton and Nike Air Force 1 has been revealed.
Virgil's Elements in the Collaborative Air Force 1
The design was unveiled by Givenchy designer Matthew M. Williams. In fact, Virgil and Matthew met under Kanye, and in 2012 they founded the creative DJ group Been Trill, and Matthew was at Virgil's last show at Louis Vuitton.
When Matthew revealed the Air Force 1 collaboration between Louis Vuitton and Nike on social media, it quickly spread and became a hot topic. The Air Force 1 that Matthew revealed had Louis Vuitton's monogram embossed on it, and the laces and sides were filled with the same elements as the sneakers that Virgil had worked on in the past.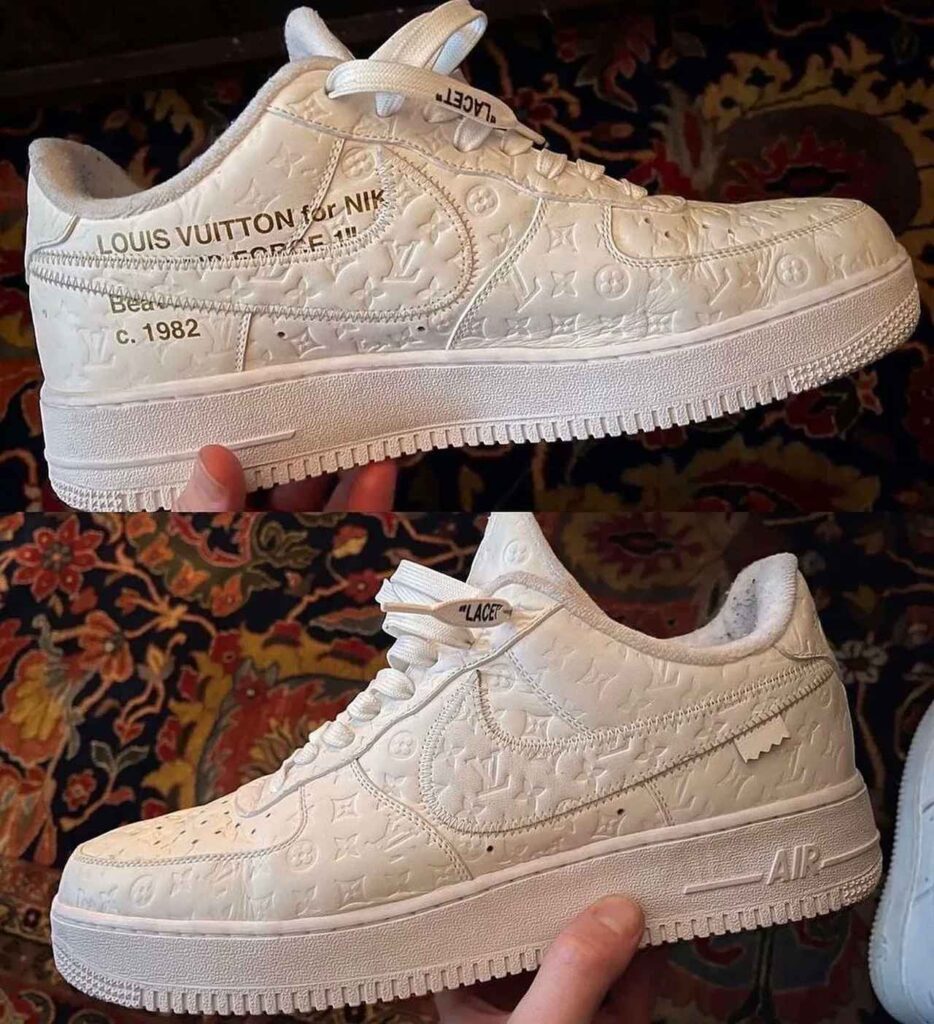 The Air Force 1 has always been popular because of its simplicity, and the collaboration between the late Virgil and Nike is sure to be a hotly contested one.