Last Updated on 12/19/2021 by setagayablueocean
Singer Billie Eilish shows off her all-white outfit. The look is full of Billie's signature elements.
Billie shows off her all-white coordination
Billie Eilish appeared on the long-running American TV show "Saturday Night Live" as host and musical guest, not only to perform her song "Happier Than Ever," which was released in July, but also to try her hand at comedy. She challenged various styles.
After the live broadcast of "Saturday Night Live" was over, an after-party was held in New York, which Billy of course attended.
At the party, Billy showed an all-white outfit that was perfect for winter. She showed her skin between her boots and skirt, which is called the "absolute area. She wore a grunge sweater with a damaged hem and a garter belt on her skirt.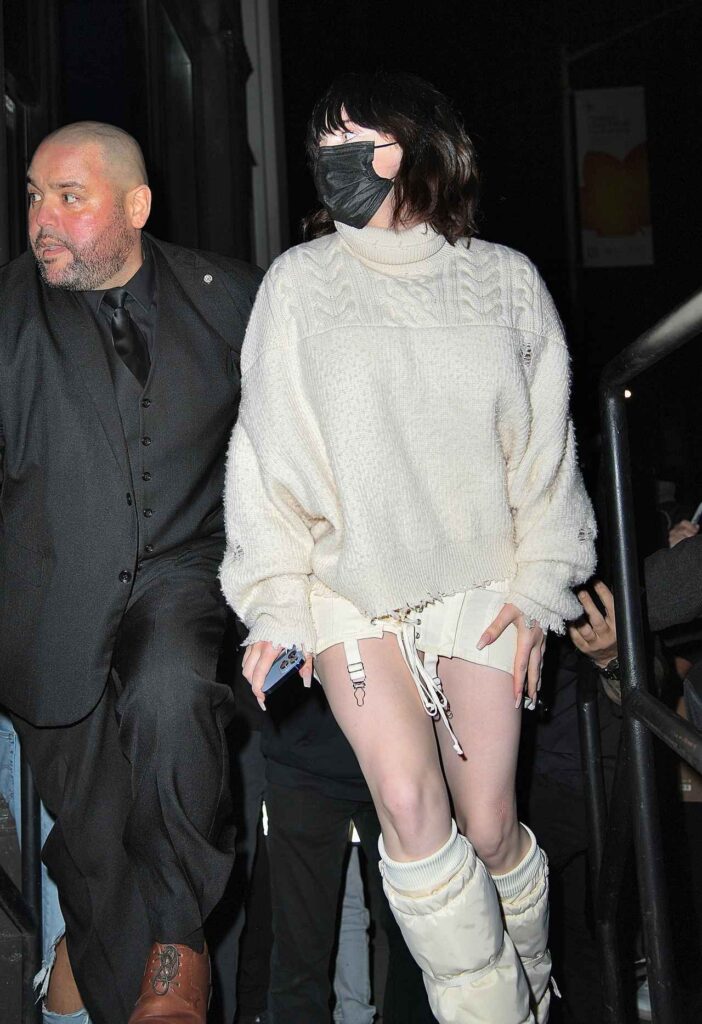 The all-white coordinate, which tends to be lovely, is packed with edgy, Billy-like elements.
Billy has recently changed her hair to brunette. Her new hairstyle was perfect for the all-white outfit, and she enjoyed the color contrast.