Last Updated on 12/23/2021 by setagayablueocean
Keanu Reeves appeared on Drew Barrymore's talk show! The relationship between the two is very heartwarming.
Keanu and Drew have worked together in the past when they were 22 and 11 years old.
Keanu Reeves and Drew Barrymore, who co-starred in the 1986 film "Christmas in Toyland," reunite! At the time, Drew was 11 years old and Keanu was 22 years old, so in terms of age, they were like older siblings, but the difference between 11 and 22 years old is huge, and their relationship seems to be more like that of a parent and child.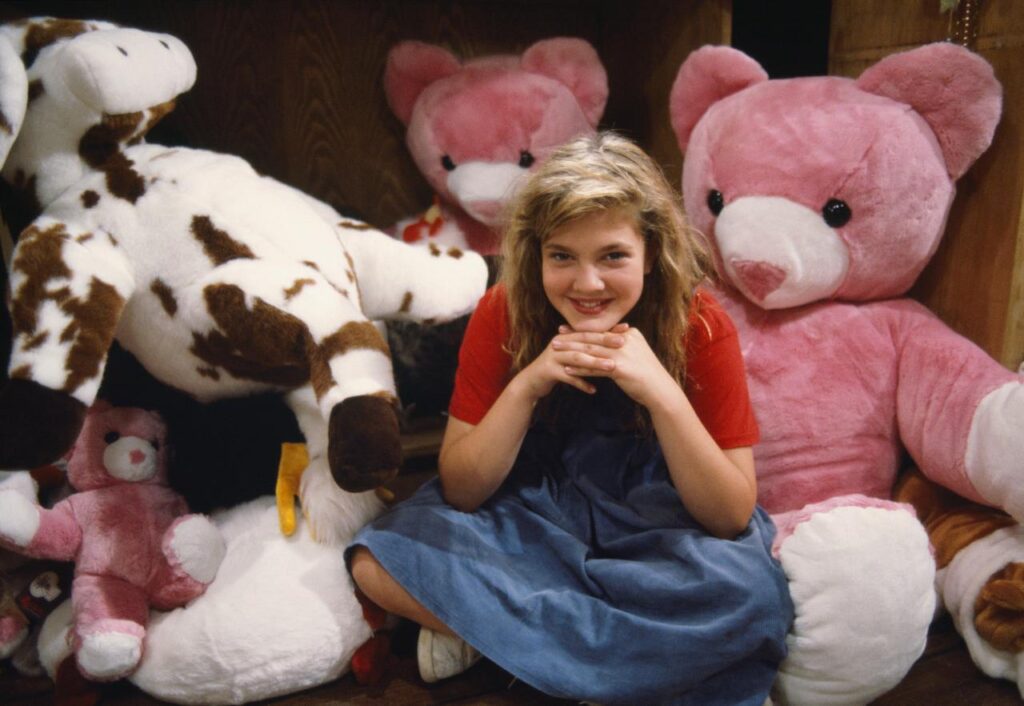 The two met again on the YouTube talk show "The Drew Barrymore Show," which Drew hosts. When Drew called Keanu at the beginning of the show, he appeared from the first end of the venue and made a funny appearance.
Because the audience was cheering so loudly, I couldn't hear what they were saying right after Keanu appeared, but I could confirm that Keanu was gesturing as if to say, "I was such a little girl, and now I'm so big.
From the beginning of the film, Keanu is already exuding a sense of "relative uncle," but this side of Keanu often came out as he talked with Drew.
Keanu taking care of Drew.
The only time Drew and Keanu have worked together was in "Christmas in Toyland," but Drew revealed a heartbreaking episode from last year, 2020, when Keanu came to her 16th birthday party and drove her around on his motorcycle.
Drew told Keanu about that memory, but Keanu didn't seem to remember the event and said, "Yeah…, yeah…, yeah…. Oh, where did I take you? (Where was the club?" He asked with a laugh, a little impatient.
Since Drew is short and Keanu is tall, Keanu had to bend down a little to meet Drew's gaze as he spoke, which further emphasized Keanu's relative's uncle-like appearance. The audience burst into laughter.
Keanu makes a joke about love!
Keanu seemed to be very relaxed in front of Drew, and even made a joke.
As the conversation went on, Drew said, "I'm not a fighter. I'm a rubber." Keanu replied, "No, no, no. If you're a rubber, you're a fighter. If you were a rubber, you'd be a fighter," he responded. Why on earth would that be?
Because if you won't fight for your love, what kind of love is that?"
What a super romantic joke from Keanu! The first thing I noticed was that Keanu himself blushed so much right after he said it that he got out of his seat and walked to the back of the hall. Drew, who was listening to Keanu's comment, looked up and burst out laughing. The audience in the hall erupted with joy and cheered loudly.
Keanu is currently in a peaceful relationship with artist Alexandra Grant, but behind the scenes there is a love struggle…!
Drew seemed to truly enjoy this comment from Keanu, and later published a video on the show's Instagram with the comment, "Wise words from Keanu Reeves (laughs).
He is happy to see Drew grow up after a long time, but doesn't remember what happened in the past, and jokes about love. This is totally my relative's uncle…! The number of times Drew's shows are viewed is often in the thousands, but there are many fans who want to see a rather rare side of Keanu, and the video of Keanu's appearance has already been viewed over 100,000 times within half a day of its release.