Last Updated on 12/26/2021 by setagayablueocean
Mariah Carey's outfits at McDonald's are too good to be true! The staff at McDonald's was very excited by Mariah's sudden visit.
Mariah Carey appears at McDonald's
Mariah Carey, the diva known for songs like "All I Want For Christmas Is You," a classic Christmas song, made a surprise visit to McDonald's in Aspen, Colorado with her twin sons Moroccan and daughter Monroe, and her boyfriend Brian Tanaka. They made a surprise visit to McDonald's in Aspen, Colorado.
As many of you may know, McDonald's in the U.S. is offering a different menu item for "free" every day for 12 days from December 13 to December 24, Christmas Eve, when you purchase a $1 or more item with the McDonald's app. Mariah's assistants have been working on a collaboration project called Mariah Menu.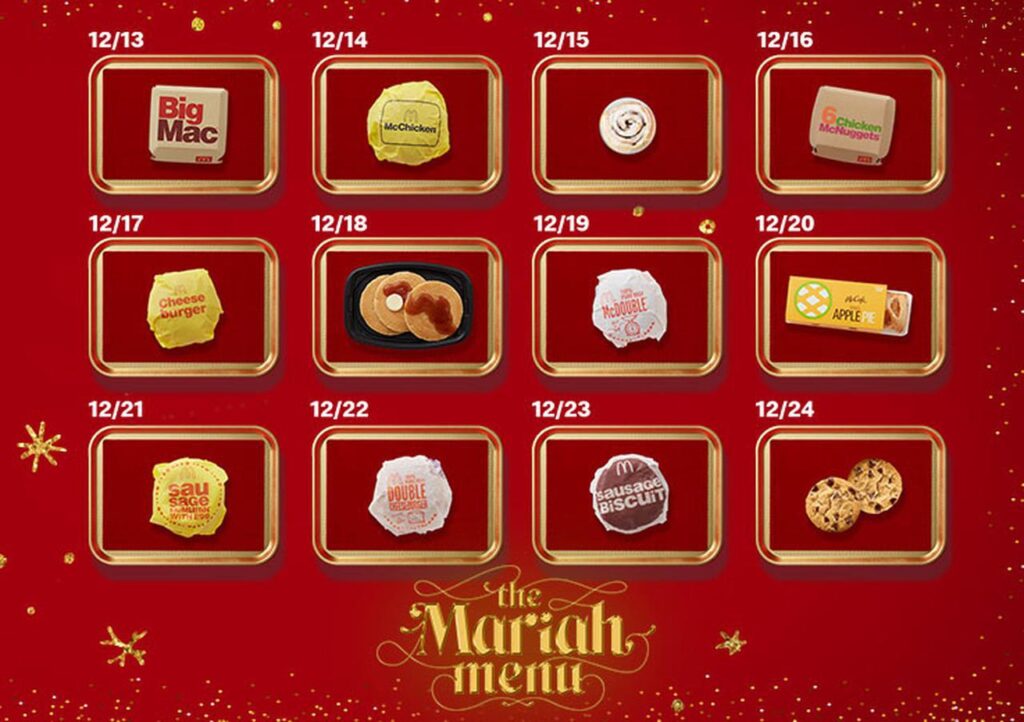 Mariah's assistants entered the restaurant first, and while the waitresses were distracted so that the surprise would not be revealed, Mariah appeared in a gorgeous red dress. The dress was quite fancy for just going to McDonald's, and when Mariah herself said, "I think I dressed up a little too much," a nearby assistant said, "No, not at all. You're Mariah," she said.
The waitresses didn't seem to know that Mariah was coming, and when she called out to them, they exclaimed, "Oh my God. When Mariah called out to them, they exclaimed, "Oh, my God." Not only the other customers who were there, but also the waitresses came out of the kitchen and took pictures with Mariah to interact with her.
Incidentally, when Mariah's menu was announced, she revealed that her favorite menu item was a "cheeseburger with more pickles," and as she had said, she ordered a cheeseburger that day as well.
The surprise ended up being a great success and Mariah said, "It was a lot of fun and it was a spur of the moment thing, but it was good. I never dreamed when I was a kid that this day would come (i.e. that McDonald's would release my collaboration menu). Merry Christmas, everyone!" She seemed to be very happy.