Last Updated on 01/03/2022 by setagayablueocean
Singer Billie Eilish confesses that watching adult videos since the age of 11 has "destroyed my brain". Billie points out some of the problems with adult videos.
Billie Eilish Regrets Watching Too Many Adult Videos
Singer Billie Eilish, who has won the Grammy Award for "Best Record of the Year" two years in a row, feels "ashamed" of the existence of adult videos that often depict violence and abuse. The singer, who has had a remarkable career as a teenager, winning awards for two consecutive years, revealed on the U.S. radio station SiriusXM's "The Howard Stern Show" that she feels "shame" about the existence of adult videos that portray violence and abuse.
Billie said, "As a woman, I think pornography is a shame. To be honest, I used to watch a lot of pornography; I started watching it when I was about 11 years old. Pornography destroyed my brain. I was shocked that I had been exposed to so much pornography," she said, describing the impact that watching too many adult videos had on her sex life.
 I was a virgin. I was a virgin, I had never done anything before. And that caused me problems. The first few times I had sex, I didn't say no to anything, even if I didn't want to. I just assumed that's what I was attracted to."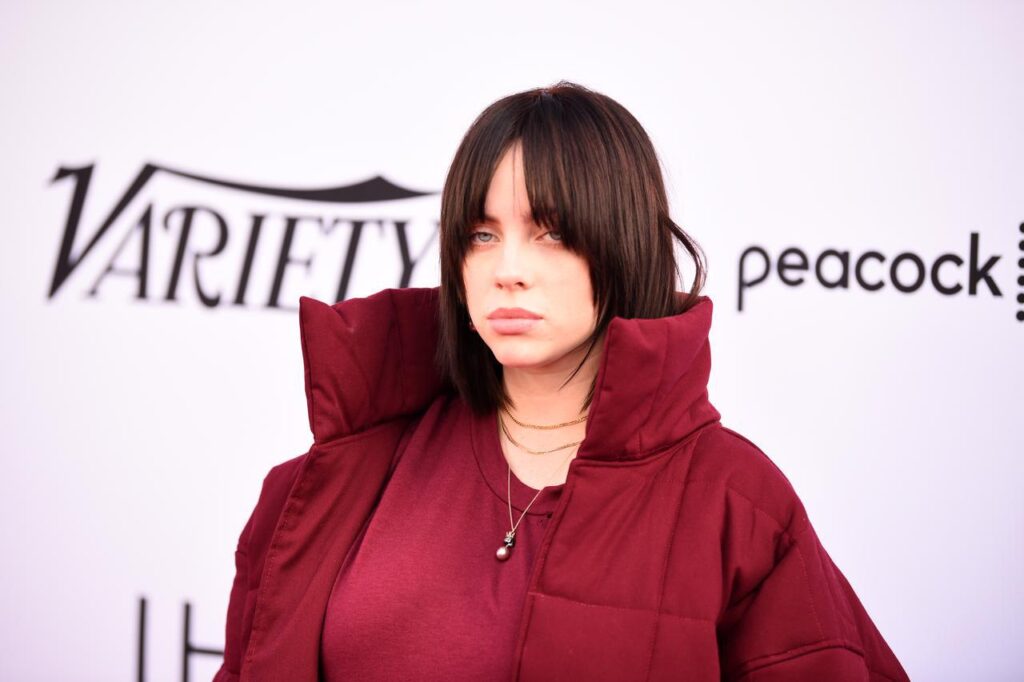 At the time, Billy thought it was cool to watch adult videos and talk about them with her friends, and that she thought it was "normal". I thought pornography was a way to learn how to have sex," she recalled.
However, when she found herself in a situation where she could only watch adult videos with violent content, the appeal of adult videos began to fade in her mind.
She now regrets having watched so many adult videos. "I'm angry that pornography is so beloved, and I'm angry at myself for thinking it was okay. The vaginas in porn are too crazy. There is no such thing as female genitalia that looks like that. Women's bodies don't look like that either. It's not what we were born with," she said, angry that the female body portrayed in adult videos was far from reality.