Last Updated on 01/07/2022 by setagayablueocean
A huge traffic jam in the US has left Uber stranded for 9 hours. And the price is…
Uber gets caught in a huge traffic jam
Uber Technologies, Inc. is an American company that operates Uber Eats, a famous food delivery service in Japan, but in Europe and the United States, ride-sharing services are also widely used.
Uber is widely used as a cab service for short trips and to get home from the airport, and Andrew, who lives in Richmond, Virginia, was about to take an Uber from Washington Dulles International Airport to his home.
But on this day, a big problem arose.
Heavy snowfall hit Virginia early in the New Year, causing multiple traffic accidents on I-95 (Interstate 95), which connects the eastern United States from north to south. In addition, a portion of the highway was blocked, causing a traffic jam that forced some people to stay on the highway for more than 24 hours. People who were caught in this traffic jam told People that they were "terrified".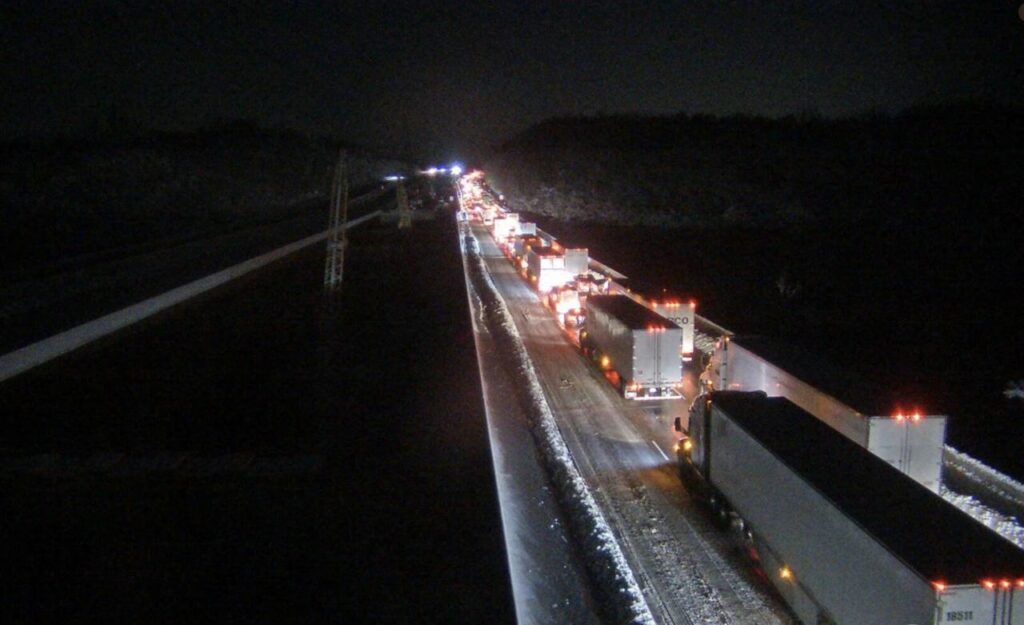 And in this traffic jam, Andrew and the Uber driver were caught in the middle.
Andrew and his friends did not arrive at his house until nine hours later. Andrew was mentally and physically exhausted, but then something else happened.
He had paid $200 for the Uber ride, and then an additional $400. In total, he had to pay $600 (about 66,000 yen).
Uber clearly states on its website that additional charges may apply depending on traffic congestion, etc. Under normal circumstances, $600 would be a small price to pay for a nine-hour cab ride. This time, however, it was nine hours as a result of an incident caused by unprecedented snowfall.
It is understandable that Andrew asked Uber for a refund. However, Uber is notorious for not offering refunds. It seemed like a long shot, but this time, Uber was understanding!
Uber refunded Andrew not only the extra charge, but the entire amount. Uber refunded Andrew not only the extra fee, but the full amount as well. In an interview with People, he said, "We are happy that he and his Uber driver were able to get home safely.
Incidentally, the heavy snowfall caused a huge crowd at a McDonald's near the highway. The "waiting time" to get your order was as long as an attraction.