Last Updated on 01/12/2022 by setagayablueocean
Keanu Reeves, the actor who is famous for being a good person who is not motivated by self-interest, has added a new legend to his list.
Keanu Reeves, for the sake of his friends and family…
In December 2021, "The Matrix Resurrections," the latest film in the series after almost 20 years, was released and became a huge hit. Many fans were excited and cried over the performances of the lead actors, Keanu Reeves and Carrie-Anne Moss, but it was revealed that Keanu's "good guy" attitude impressed everyone off screen as well.
For the world premiere of "The Matrix Resurrects" in San Francisco, Keanu invited his agent, manager, publicist, his close friends, and key members of the team who helped train him for the film to San Francisco. For this, he paid for a private jet, a hotel, tickets to the world premiere, and even treated these people to brunch afterwards! According to THR, there were various other gifts as well.
Chad Stahelski, who worked as Keanu's stunt double in the Matrix trilogy and later directed the John Wick series, also appears in the film.
Keanu brought many of us here by plane. He's incredibly generous. Many of the people in the audience tonight are people who helped him, from stunt and jiu-jitsu trainers to hair and makeup (artists) and his stunt crew. He made it possible for his friends and family to come here. He's the best."
If it was Chad, one would think that Warner Brothers, the film's distributor, would invite him to the premiere.
And Keanu's response when asked about this was also divine! When asked about it, Keanu's response was also divine! At the premiere, he is said to have said into the microphone of THR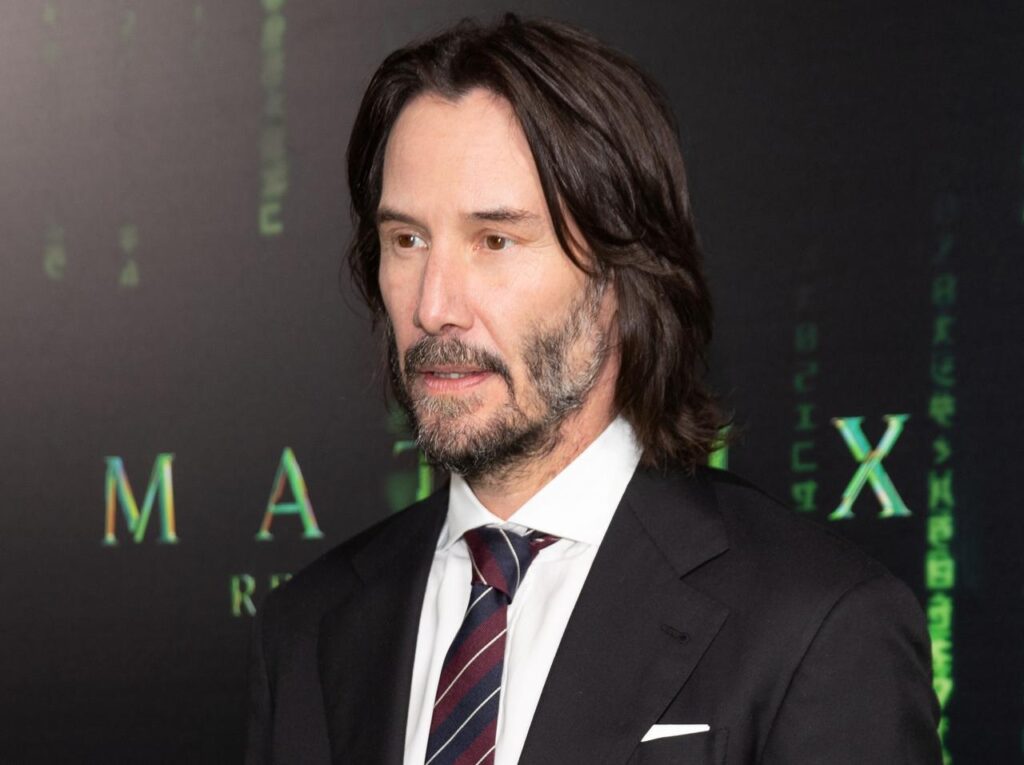 At the premiere, he said into the microphone of THR: "Yes, we do. It's great that we can share our experiences and our lives together."
Keanu Reeves spending money on something other than himself
Keanu has been known to spend money on things other than himself for decades.
There is an anecdote about his pay for the Matrix trilogy, where he gave much of the money for the second and third films to the 29 members of the costume and special effects team. He also gave 12 members of the stunt team a Harley-Davidson motorcycle.
Furthermore, after the shooting of "John Wick: Chapter 2", he rented out Laguna Seca, a famous racing circuit in California, USA, for two days and invited about 80 of his friends, including the stunt crew of the "John Wick" series. Again, Keanu prepared all the hotel, lunch and dinner.
Recently, the stunt crew of the fourth "John Wick" movie and Keanu got customized matching Rolexes for the five of them. As a top actor, some actors keep their distance from the film crew, but Keanu has been respectful to the crew and has built a close relationship with them.
Nevertheless, Keanu is also known for starting and continuing to donate to a non-profit organization for cancer research.