Last Updated on 01/14/2022 by setagayablueocean
This is a cashmere gown from The Elder Statesman.
The softness and warmth of this gown is beyond description!
The Elder Statesman is a lifestyle brand started by Greg Chait from Australia in 2007 in Los Angeles, USA.
A friend gave him a cashmere blanket, and he became fascinated with the material. He bought blankets everywhere he went, studied the material, and eventually developed the brand using only the highest quality cashmere, hand piecing the blankets from the yarn.
In 2014, the company entered into a partnership with Chrome Hearts, with whom it had a close relationship. He seems to be involved in the cashmere knitwear of Chrome Hearts.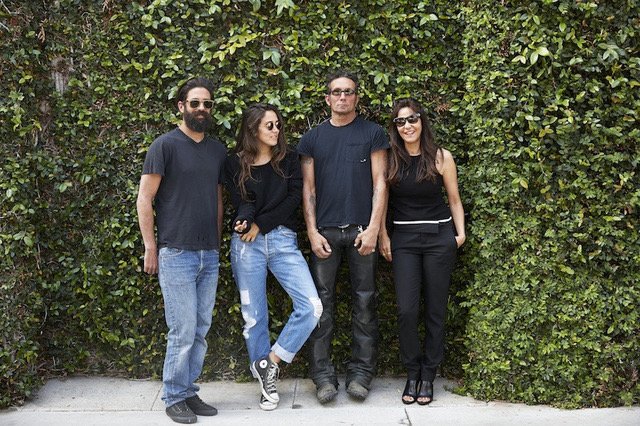 As a big cashmere lover who has been buying cashmere of the highest level such as Ballantine, Loro Piana, Brunello Cucinelli, etc., I cannot ignore it and have been buying quite a lot of things since I learned about the brand.
The posture that uses the cashmere of the highest class luxuriously and makes the item that is never made by the cashmere in other brands, or the idea that is outrageous is unbearable.
Of course, the price is on par with the very best, but as I repeatedly bought it when I found a chance to buy it cheaply, I finally arrived at the superlative! It's a gown of the highest level.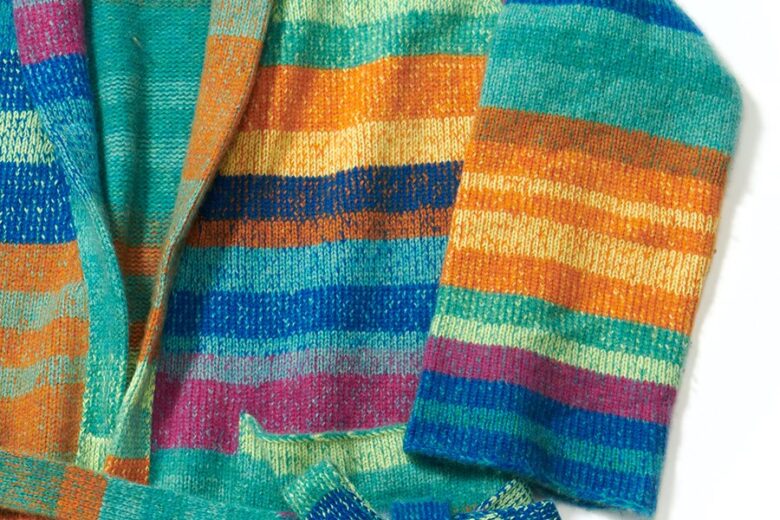 Just a knee-length gown made of cashmere with a lot of cashmere is quite a hurdle, but the crazy color border…. This item is the epitome of a rich hippie.
The waistband is also cashmere, but it looks warm enough to use it as a scarf, and I'm wondering how much this one costs (laughs).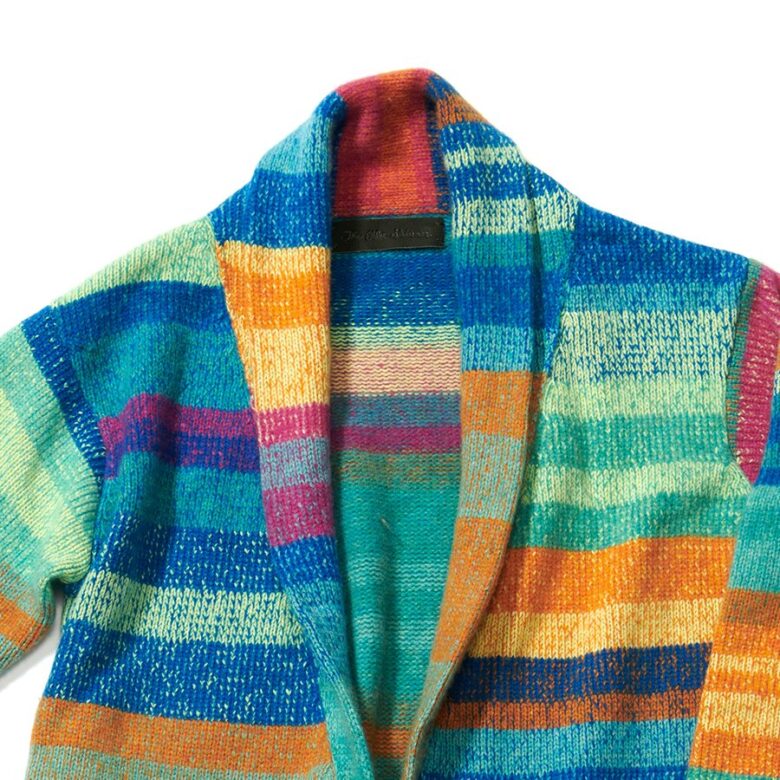 It is quite thick, too soft, and too warm…. It's like being hugged by cashmere goats. As I put on the sleeves, I was drowsy without even realizing it. I'm very sleepy…. Munya Munya …….
It's so comfortable that it makes me sleepy, and if I wear it outside, people can see me from hundreds of meters away, so now it's my gown for relaxing at home, but it's too luxurious!
I feel like I'm going to be depressed early in the New Year with all the talk about Omicron and other dark topics, so I'm going to be cheerful and upbeat in 2022, wearing something as fancy as this.
If you see me in the Nihonbashi or Ginza area of Tokyo, please don't point your finger at me, but look after me with warm eyes.