Last Updated on 03/14/2022 by てんしょく飯
Initially, it seems that "the fall of the capital Kiev" was assumed two days after the start of the invasion of Ukraine, but even after nearly 20 days, the morale of the Ukrainian army led by President Wlodimir Zelensky, who says he will "defend the motherland," is still high. It has not fallen off.
Is Russian President Vladimir Putin annoyed?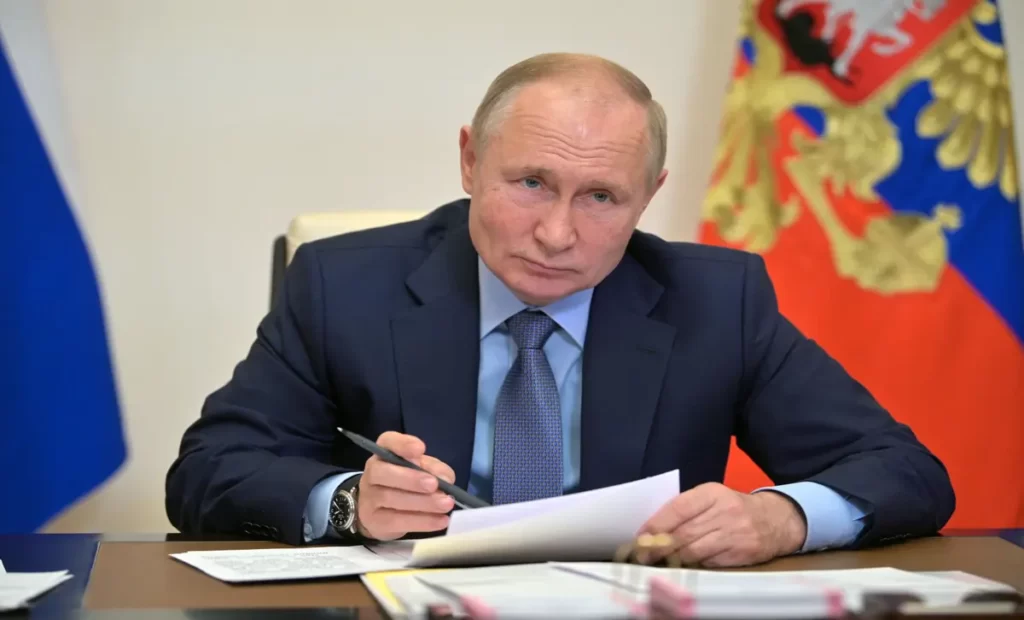 The Ukrainian military's drone (unmanned aerial vehicle), anti-tank, and surface-to-air missile attacks have caused serious damage to the Russian military, and there are reports that Putin has placed a senior intelligence official under house arrest. Western-led economic sanctions are also taking effect, and experts analyze that internal conflicts could erupt within Russia.
Russia has lost thousands of military vehicles, 74 warplanes, and 86 helicopters.
Zelensky posted a new video message on a social networking site on the afternoon of March 13, claiming. CNN (electronic version) reported the same day. The day before, Zelensky had posted another video message, saying, "The Russian army has suffered 12,000 casualties. (Zelensky had said the previous day that the Russian army had suffered 12,000 casualties and that the ratio of losses to Ukrainian casualties was 1:10 and that Ukraine would win 100% of the battle.
Indeed, it seems that the Russian military's struggle is more than expected.
It is believed that Mr. Putin initially wanted Russian forces to take control of the Ukrainian capital, Kiev, in a short period of time and overthrow the Zelensky administration. On the morning of February 26, the second day after the invasion began, Russia's state-run RIA Novosti news agency At 8:00 a.m., a planned draft that envisioned the "fall of Kiev" was mistakenly distributed on the Internet, and was deleted shortly afterward, indicating Putin's initial plan.
According to foreign media and other sources, the Ukrainian military, which is inferior in terms of the scale of its forces, will be able to effectively use the Turkish-made Bylaktar TB2 reconnaissance attack drone, the U.S. Javelin anti-tank missile, the U.S. Stinger portable surface-to-air missile, and other weapons. The Russian military is said to be using them effectively to counter the Russians.
The Vylaktar TB2 is 6.5 meters long and 12 meters wide. It can be armed with missiles, guided bombs, and rockets. It was considered unsuitable for use against regular forces equipped with defense systems, but videos of it destroying Russian military vehicles and other vehicles are spreading on Twitter, and the Ukrainian military is emphasizing its success.
The Javelin is a 1.1-meter-long, 127-millimeter-diameter infantry-carried missile with a range of about 2.5 km. Launched by a soldier carrying it on his shoulder, the missile flies automatically toward its target, destroying the sides of tanks and the relatively thin upper parts of their armor.
U.S. Pentagon officials indicated late last week that Russian forces were struggling against the "flexible and agile" resistance of Ukrainian troops. Russian intelligence agencies were also unable to predict the fierce resistance, he said.
Against this backdrop, news broke of Putin's frustration.
The independent Russian media outlet Meduza reported that the Foreign Intelligence Service of the Federal Security Service (FSB), which had reported to Vladimir Putin on the political situation in Ukraine prior to the invasion, had been informed that the Ukrainian military was "flexible and agile," and that the Russian intelligence services had not anticipated the resistance. The top officials were placed under house arrest. This is believed to be a "punishment" for the invasion of Ukraine not going according to plan.
The FSB is an organization descended from the former Soviet-era KGB (State Security Committee), Putin's old employer. Sergey Beseda, the head of the department in charge of foreign intelligence activities, and others are suspected of reporting inaccurate information.
In addition, on January 13, Russian forces attacked the International Peacekeeping and Security Center, a military base in Yaboliu, northwest of the key western Ukrainian city of Lviv, with more than 30 missiles. Ukrainian authorities revealed that at least 35 people were killed and 134 wounded.
Lviv, located about 60 kilometers from the Polish border, has been a center of supply for displaced people from eastern Ukraine and other regions under heavy Russian military attack. Although the area has so far been untouched by warfare, it is possible that Vladimir Putin may have been checking military support from the U.S. and European countries.
In addition to economic sanctions against Russia, Western countries are stepping up sanctions against Putin's close associates who have supported his dictatorial power, as well as wealthy oligarchs and other newly emerging conglomerates.
U.S. Treasury Secretary Janet Yellen stressed on November 11 that "sanctions against the elites will further isolate the Russian economy. Some oligarchs are also distancing themselves from Mr. Putin for fear of Western asset freezes.
■Mr. Putin is being cornered.
Russian forces are encircling Kiev, but what is likely to happen now?
Yoichi Shimada, a professor at Fukui Prefectural University and an expert on international politics, said, "Putin's house arrest of intelligence officers may be a sign of his dissatisfaction with the failure of his invasion of Ukraine. Within Russia, public unrest is growing due to Western sanctions, which have also led to the defection of oligarchs," he continued.
A senior official of the Central Intelligence Agency (CIA) once said that Putin is a "paranoid man. It is possible that he is growing distrustful of his aides and those around him. We may be at the threshold of an 'internal conflict' in Putin's administration. As Russian military casualties and damages increase, the public's 'anti-Putin' movement will grow. It is also expected that the security situation will become untenable due to dissatisfaction caused by economic sanctions and other factors, and Mr. Putin will be driven into a corner.