Last Updated on 04/13/2022 by てんしょく飯
Lizzo, who "felt ashamed of her body and hid it" in the past, "discovered self-love and stopped trying to hide it. A special interview with her, who aims to revolutionize the industry with corrective underwear.
Yitty, a corrective underwear brand launched by body positivity icon, singer and rapper Lizzo, launches on April 12, 2022!
Lizzo has bad memories of corrective underwear, saying in an interview, "I started wearing corrective underwear when I started feeling ashamed of my body.
She says, "I had a girdle with a plastic frame that put pressure on my stomach. The framework broke off during class and pierced my skin, and when I took it off at the end of the day, it bled," she said. But she says she justified it. I thought it was quite normal to be unhappy with your body and to try to hide it."
Later, when she made her debut as "Lizzo," she "began to discover self-love, and I began to think the complete opposite of what I had been thinking. I stopped trying to hide it. I stopped wearing bras and even panties.
She then turned to fashion and began to enjoy and play with her body more. I started to enjoy the shape of my body," she says. Now that I am actually enjoying my body, I have nothing to hide.
Yitty" is a kind of challenge to the corrective lingerie that hurt her in the past. With her own brand, she is trying to revolutionize the industry.
The basic concept of corrective underwear is shame. After all, they are meant to tone and compress the elements of our bodies that are considered "unattractive," but the idea behind Yitty is that they can also give us strength. They are not bad as long as they are used in a way that does not harm the body," she says. It's not about making clothes look pretty or "perfect," but about taking ownership of our bodies and our identities.
And don't judge your body by the silhouette of your clothing, including corrective lingerie. You are in a position to say to the garment, 'This is how I want my body to look today.
One day you want to emphasize your nipped-in figure like a cola bottle, you can do so, and the next day you can go for a big silhouette like an apple. We offer a variety of compression levels and styles for consumers to choose from. The consumer is the decision maker. They are the boss. It is in their hands."
To launch the brand, Lizzo partnered with Fabletics, an activewear brand founded by Kate Hudson in 2013. Fabletics' fabrics, which come in a variety of compression and colors, "were already packed with a lot of technology," she says.
For almost everything I proposed, Fabletics knew how to make it happen." I met with other investors, but they didn't grasp the scale of my vision or give me a chance to build a collection."
Three collections will be launched on April 12. Nearly Naked, designed to comfortably maintain and tighten natural body contours throughout the day; Mesh Me, which can be worn as outerwear; and Major Label, consisting of lifestyle items, according to the press release. Each is available in sizes ranging from XS to 6X.
Perhaps the most innovative is the corrective underwear that can be worn as outerwear. We wanted to create items that would not embarrass anyone, even if they were to see them. I wanted to create something sexy and free, something you could take off your shirt and go straight to the club.
Clothes are now made with an emphasis on design, not for survival, and the fit of the clothes themselves is no longer that important in the speedy manufacturing process. In this context, the fit of Yitty's T-shirts, tops, underwear, and bras is revolutionary, as Lizzo declares.
When I went to the mall, they usually didn't have clothes in my size," she says. The fashion industry is starting to embrace plus sizes, but there is still room for improvement.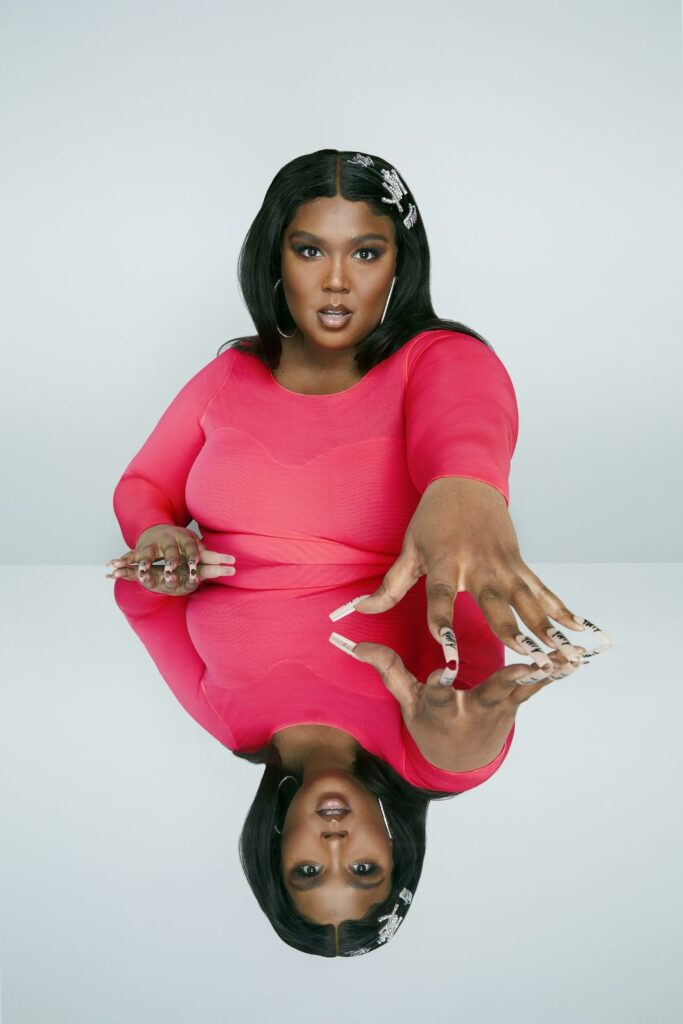 While the market for corrective undergarments is one of the most vibrant in the fashion industry, Yitty exists as an important turning point in the body-positive movement. Plus-size models continue to appear on the runway, but even the brands that feature them in their shows do not sell plus-size clothing in their stores.
While brands such as Kim Kardashian's SKIMS, recently valued at over $3 billion, and Rihanna's Fenty are very popular, corrective underwear is still focused on achieving the ideal body shape, and this is gaining momentum as figure-flattering silhouettes emerge as a fashion trend. The trend is accelerating even further. While up-and-coming designers such as Nensi Dojaka and LaQuan Smith have created shapes that take the lines of the wearer's body into account, brands such as Miu Miu have focused on the tummy-baring crop top or the "tummy" of the body. They place equal importance on what clothing hides and what it does not hide, such as mini-skirts that reveal the buttocks.
The boom in corrective underwear predates these most recent Y2K trends, Lizzo notes. Athleisure, for example, "was a trend and then became a staple," Lizzo says. It's like dressing up for a workout but not working out. The look of wearing jewelry, cute sneakers, a messy bun, and going out for coffee. That's the aesthetic. I think it's good to show off your sexy body. Not so long ago, it was "shocking" to wander around in public in yoga pants and leggings. But now it has become the coveted uniform of influencers and celebrities everywhere. And as runway fashion continues to permeate fast fashion design, bodycon dresses remain the standard form on sites like SHEIN and Fashion Nova.
Some fashion insiders have expressed concern that we are reverting back to the days when the body itself was the trend.
Lizzo says, "I think, first of all, that all bodies are beautiful." 'Thin girls are beautiful and deserve to be models, and so do plus-size girls and everything in between.'
The problem with these Y2K silhouettes, however, is that they are a trend from the early 2000s, when super-slim body shapes were the aspiration and standard.
I think people believe that because it was popular in the early 2000s, and because it suited a certain body type in the early 2000s, it should still be the same today." But it's not true. I'm looking forward to seeing how we stand up to the idea that because these styles are trendy, we have to be in these body types. It never is, at least not in the Yitty world."