Last Updated on 04/25/2022 by てんしょく飯
Actress Zendaya attended the HBO Max event. Notice Zendaya's outfit at that time.
Zendaya looks too cool in her suit.
The drama "Euphoria/Euphoria," which began airing on HBO in the U.S. on June 16, 2019, garnered so much attention that about 5.5 million people watched each episode, and season 2 is now available.
An event was held by HBO Max, the distributor of the hit "EUPHORIA," and the cast attended.
The cast attended the event. Zendaya's fashion is always the center of attention whenever she appears at events. At this event, she appeared in a mannish suit style.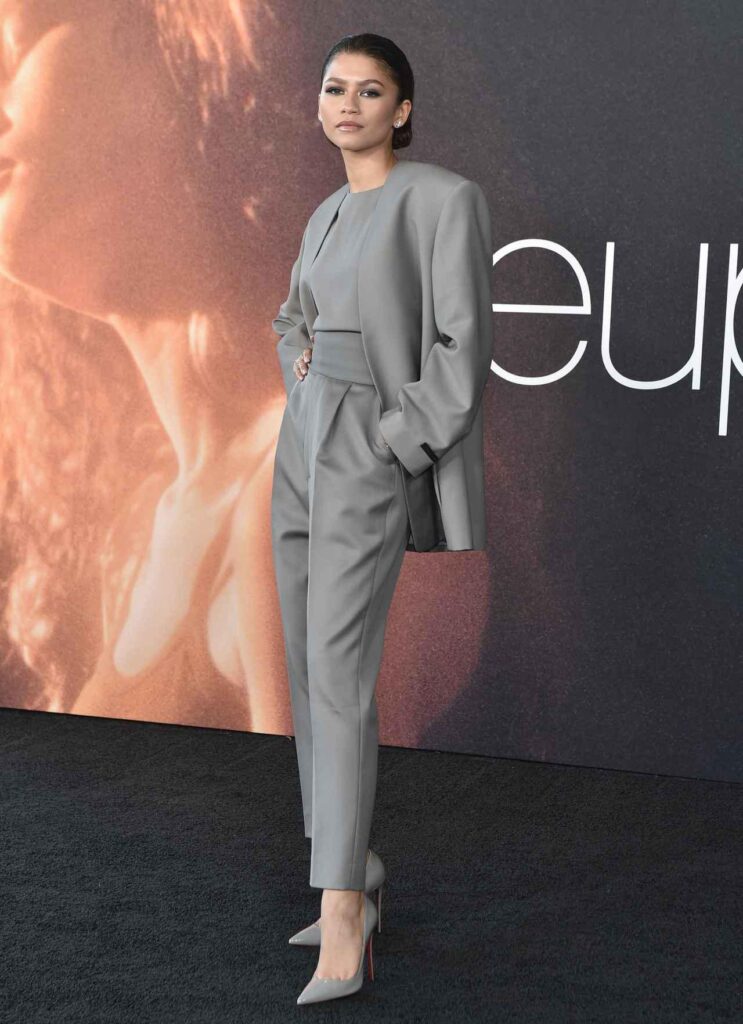 The suit Zendaya wore on this day was from FEAR OF GOD, a well-known luxury street brand.
She wore a handsome oversized jacket with no collar, and tapered pants with a high waist, center pleat, and a beautiful silhouette. The matching high heels in the same color harmonized beautifully with the outfit.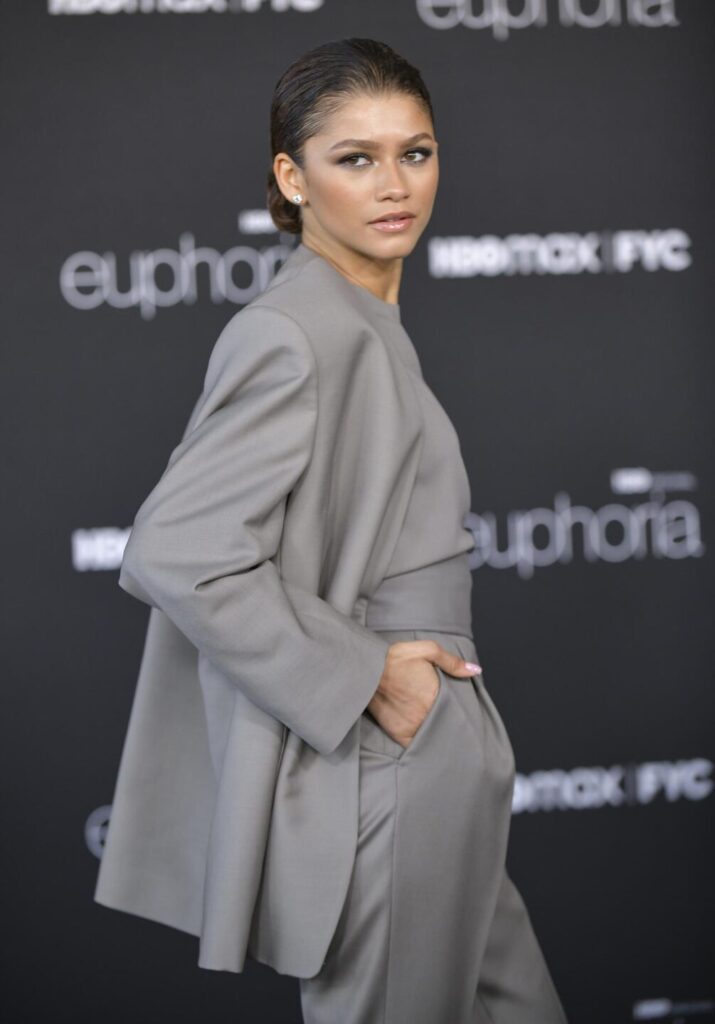 Zendaya is able to wear any style with aplomb. This handsome suit style was also beautifully executed and captivated the audience.