Last Updated on 05/24/2022 by てんしょく飯
Kate Moss, known as Johnny Depp's ex-girlfriend, will appear as a witness in the trial in which Johnny Depp is suing his ex-wife, Amber Heard, for defamation.
Johnny Depp's ex-girlfriend Kate Moss scheduled to testify
Kate Moss, a model who was in a relationship with Johnny Depp from 1994 to 1997, is scheduled to testify in a video format at the trial in which the actor sued his ex-wife, Amber Heard, for defamation of character.
What does Kate have to do with this trial? Kate's name first came up in a defamation trial in the UK in 2020. During this trial, Amber recalled an argument with Johnny near the stairs of her home in March 2015, when she saw Johnny wave his hand toward her sister, Whitney Henriques, and said, "Johnny pushed [then boyfriend] Kate Moss down the stairs. Amber also recalled that she saw Johnny waving his hand at her sister, Whitney Henriquez, and "remembered the rumors that Johnny pushed Kate Moss down the stairs.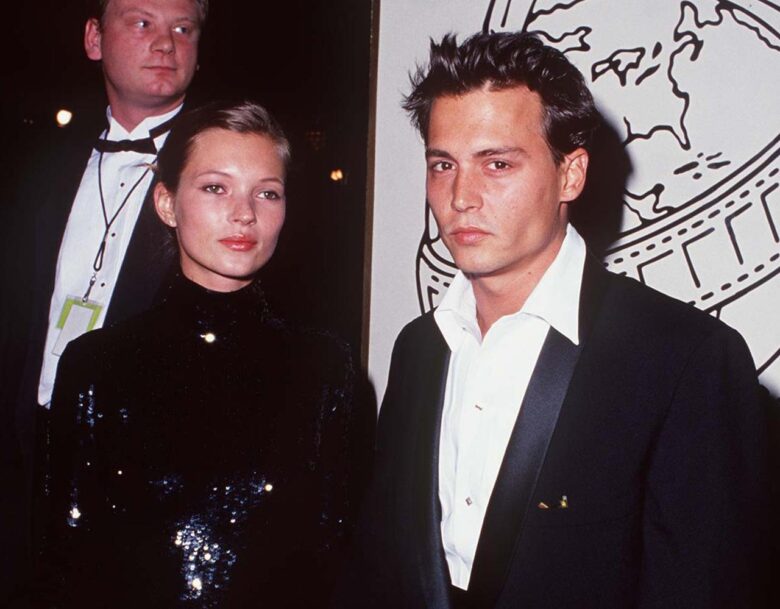 Amber continued in the trial, "Whitney (tried to stop the fight) turned her back to the stairs and Johnny swung his arm at her. I didn't hesitate or hesitate. I instantly thought of Kate Moss and the stairs," she claims, and perhaps the truth of the rumors will be revealed by Kate herself.
Incidentally, Amber admitted in court that she "hit Johnny for the first time" at that time to prevent him from harming Whitney. Johnny's bodyguard, who was present at the time, also testified that he "saw Amber hit him," but denied the theory that "Johnny pushed Amber's sister and then Amber hit Johnny.
Another ex-lover already testified at trial.
Kate is not the first former lover of Johnny to be called as a witness; actor Ellen Barkin, who dated Johnny for several months in the mid-1990s, has also testified.
On May 19 (local time), Ellen gave a video testimony, claiming that Johnny was always drinking or taking drugs such as marijuana and cocaine when he was dating her, and that he sometimes hit her with objects, such as throwing wine bottles at her. She stated that although he was never violent, Johnny had a jealous and controlling side, and that one day when he found a scratch on her back, he suspected she was cheating on him and became very angry.
Johnny Depp's testimony was "no".
It was reported that Johnny, who had already testified once, would take the stand again at Amber's request, but it was revealed that the plan was changed at the last minute. According to People, Amber's lawyers no longer plan to hear directly from Johnny, and a source explained the reason: "Bringing Johnny back to the stand would be like putting a bicycle to a fish. Everything he has testified so far has nothing to do with the core of this case. We have no reason to believe it as we have in the past," he told the media.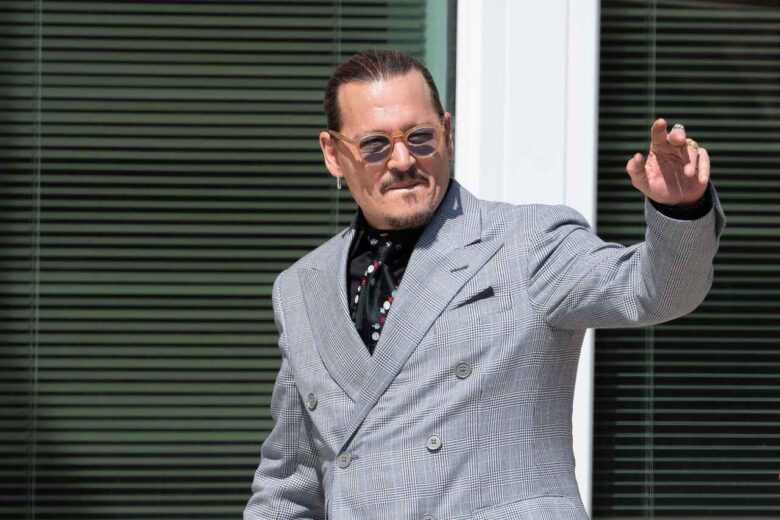 As we have reported daily, Johnny is seeking $50 million in damages on the grounds that Amber accused him of domestic violence in a 2018 op-ed in the Washington Post, in which she did not name him but identified him as Johnny, was defamatory. Amber, on the other hand, is also seeking $50 million in damages. Amber, on the other hand, has countersued for $100 million, claiming that she has been severely affected by the smear campaign that Johnny orchestrated to damage her career and reputation. The trial, which began on April 11 local time, is scheduled for final arguments on May 27, and a verdict will be announced thereafter.