Last Updated on 07/05/2022 by てんしょく飯
Keanu Reeves watches the Formula 1 British Grand Prix. His presence inevitably caught the attention of the cameras too!
Keanu Reeves travels to England to watch F1
On the first weekend of July, many celebrities traveled to England to watch the F1 British Grand Prix held at the Silverstone Circuit in England. Among them was star actor Tom Cruise, who celebrated his 60th birthday on that day, showing how enthusiastic people were about the race.
Also at the circuit was actor Keanu Reeves, known for his love of cars and motorcycles! The most popular actor in Hollywood was dressed "as usual," with a beard and cap on. However, around his neck was a card with the word "VIP" written on it, which was a very Keanu-like appearance.
Keanu was also seen shaking hands firmly with Stefano Domenicali, CEO of F1.
Keanu was in the Aston Martin garage to watch the race. Even though he is a big star, the cars and the teams are the stars of the race. However, it seems that the camera could not ignore the aura of Keanu there. At one point, the camera showed…Keanu from the race.
At other times…Keanu leaning against a desk watching the race.
Keanu was inevitably the center of attention. This is not the first time he has watched F1. In 2009, he participated in the 35th Toyota Grand Prix Pro/Celebrity Race as a driver and finished 4th.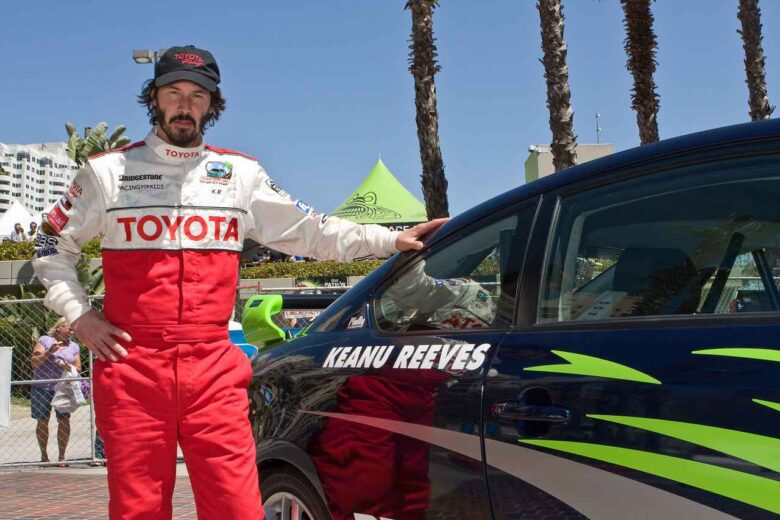 It is therefore not surprising that he would make a documentary about F1. The documentary will be a look at the 2009 F1 season after Honda withdrew from the sport in 2008, and will include interviews with key figures such as Ross Brawn and Jenson Button. It also seems that it was Mr. Brawn himself who hosted Keanu this time.
Speaking with former F1 racer and Sky Sports critic Martin Brundle, Keanu said of the documentary's production, "I was shocked when a friend told me about it. He said, 'Oh yeah. Let's talk about that story,' and it was quite wonderful to learn about what was going on in F1 at that time… So many things were happening in F1… The world of F1 is tremendous, and it's always been tremendous. It always is. But I think the year of Brawn was even more special," he said.