Last Updated on 07/06/2022 by てんしょく飯
The Duffer Brothers, creators of "Stranger Things," have regrets about how they decided to have "that guy" die.
The Duffer Brothers' Regret over "Stranger Things
Season 4 of Netflix's hit drama "Stranger Things" has finally been released in its entirety. The series is known for adding new characters each season, and many new cast members joined in season 4.
There was Eddie, the head of the Hellfire Club, Jonathan's friend Argyle, Chrissy and Jason, a prominent couple at Hawkins High, and Angela, the bully at Eleven's new school.
However, it can be said that Season 4 also had a lot of death. Eddie, played by Joseph Quinn, Chrissy, played by Grace van Dean, and Jason, played by Myson Dye, died, and as a result, the only addition to the main character army was Argyle, played by Eduardo Franco.
And in the midst of such deaths, the creators, the Duffer brothers, have some regrets. On U.S. TVLine, the brothers revealed their regrets… for Chrissy!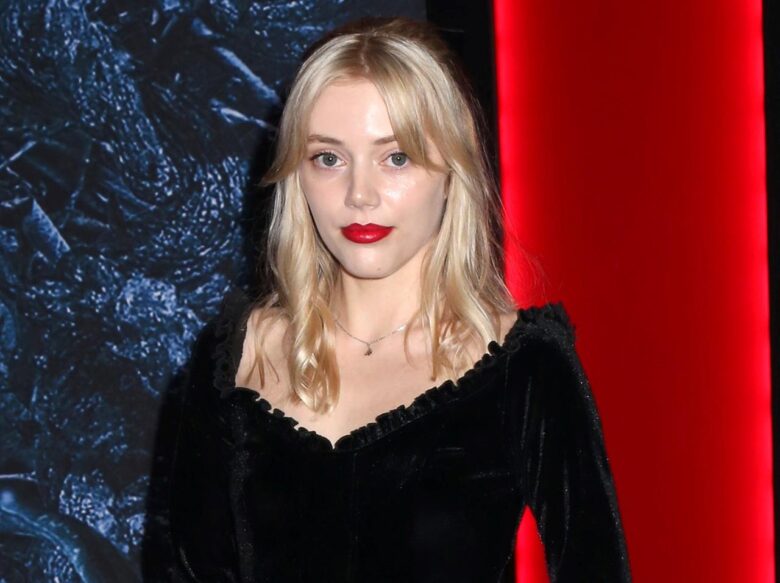 They feel that the scene in which Chrissy and Eddie interacted in the woods was "very beautiful," but the truth is, that scene was shot much later in the filming. Therefore, it seems that there was nothing they could do about the development of the scene, because by that time they had already shot the scene where Chrissy is killed by Vecna, and her fate had been decided.
Matt Duffer said of the shooting situation, "It was one of those lucky scenes where we were able to run two cameras and shoot both of them at the same time. Joe was doing a lot of things naturally on his own, and we got great reactions from Grace," he said. "It's very impressive that Grace was able to get people's attention in so few scenes," he added, praising Grace's acting ability.
Despite the Duffer brothers' regrets, her death worked very well as a kickoff to the first episode of Season 4 because of the warm interaction between Chrissy and Eddie. Joseph, who played Eddie, also revealed to THR that he felt Chrissy's death had a significant impact on Eddie's final moments.
He told THR, "I think that [fighting and dying] is a big part of Eddie's story. That is a story of redemption. I think he is completely caught up in the helplessness and the lack of power in that moment that he couldn't do anything to save Chrissy. And of course, being blamed for the murder and having to hide himself is terrible. I think he got a little tired of grieving and being helpless to do anything about it. And somewhere in episode 8 a switch flipped and he decided to prove himself. And he had that opportunity, but he lost his life. But he proved he wasn't a coward."
In Stranger Things, there have been other deaths before Chrissy that shocked viewers and the production team, such as Bob, played by Sean Astin. Matt said that although they both died, he hopes to find something else to do with Grace and Sean.