Last Updated on 08/12/2022 by てんしょく飯
Ezra Miller's repeated scandals have finally cast a pall over the release of "The Flash," the film in which he stars.
Ezra Miller's repeated problematic behavior
Ezra Miller, known for his appearances in films such as "Fantastic Beasts" and "The Perks of Being a Wallflower," has had an increase in serious behavioral problems over the past few years: in April 2020, a video of him grabbing a woman by the neck and pushing her to the ground in Iceland went viral. Things quieted down a bit after that, but in 2022 there was a spate of scandals all at once.
In March 2022, he was arrested and charged with disturbing the peace and harassment in the state of Hawaii; in April, he was arrested again for assault; in June 2022, it was discovered that he had allegedly brainwashed and groomed a 12-year-old girl in the past, and the girl's parents were suing him. However, Ezra's whereabouts were unknown, and the court was looking for him, but he also took the action of posting a puzzling image on social networking sites, perhaps knowing about it. Then, in early August, he was charged with burglary for breaking into a Vermont residence in May and stealing several bottles of alcohol.
And recently, the 25-year-old mother, who lived on Ezra's farm in Vermont, and her children, ages 1, 4, and 5, were located and police believe Ezra is hiding them, Rolling Stone reported. The mother told Rolling Stone in June that Ezra's farm was a "healing heaven," but the children's father feared it was an environment where guns and marijuana were easily available. So police issued an emergency protective order for the children during the first weekend in August, but Ezra said that the parents and children claim they left two months ago and have not returned since.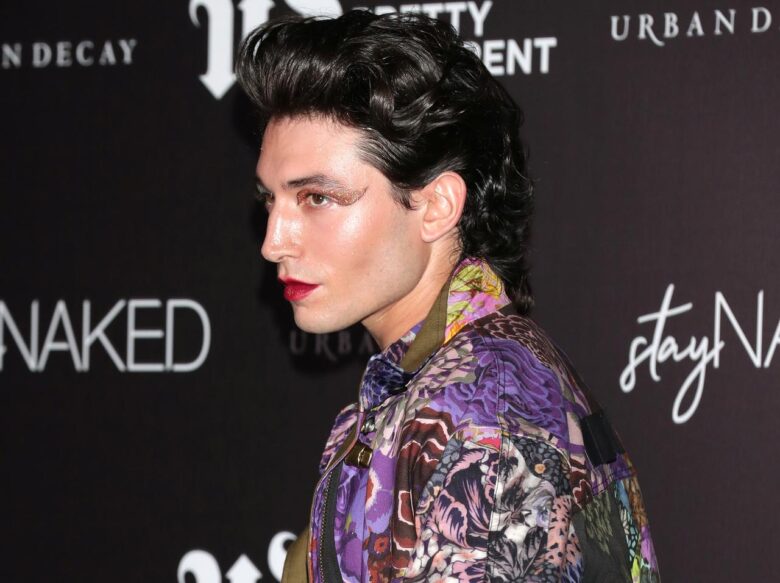 What will happen to Ezra Miller's starring role in The Flash?
Ezra has played The Flash in the DCEU, and his starring film, "The Flash," was scheduled to be released in the US on June 23, 2023.
According to THR, Warner Bros. had indicated that even with Ezra's misconduct, "The Flash" would not be released until 2023 and that Warner Bros. had a policy of releasing this film because of its very high budget allocation. Ezra was also seen participating in additional filming before Ezra was indicted on robbery charges. However, with Ezra's continued scandals and the seriousness of the content of the film, it seems that there is indeed a dark cloud over the release of "The Flash.
In addition, many fans are not convinced that "The Flash" will be released after the movie "Batgirl," which was produced with a budget of $90 million (about 12 billion yen) and filming had already been completed, and was scheduled for distribution by the end of this year, will neither be distributed nor released theatrically.
According to THR's interviews with sources, there are three possibilities at this time.
The first is that if Ezra chooses to seek professional help in the future, Warner Bros. will have an opportunity to meet with Ezra, media appearances related to "The Flash" will be limited, and the film will be released theatrically as planned.
Second, the film will be released theatrically without Ezra's help. Second, the film will be released theatrically without Ezra's help, but he will not appear in the media, and other actors will be used for projects after "The Flash.
And third, "The Flash" will not be released. If that were to happen, it would be unprecedented for a $200 million film to be completely shelved.
According to THR, it would be tough to reshoot the film with a new actor, since Ezra appears in almost every scene. However, many fans have been calling for Grant Gustin, who plays the Flash in the drama "The Flash," to take Ezra's place, making this the unofficial "fourth option.
The future of "The Flash" will depend on Ezra's future actions. First of all, however, we hope that the victims' emotional wounds will be healed and those in need will be given protection.