Last Updated on 11/29/2022 by てんしょく飯
60% of employees fired
The phone in her pocket vibrated and Melissa Ingle, 48, of San Francisco, noticed the notification as she and her 11-year-old daughter went shopping at a local commercial establishment on November 12. The moment she checked her phone, Melissa realized.
She had been fired from Twitter.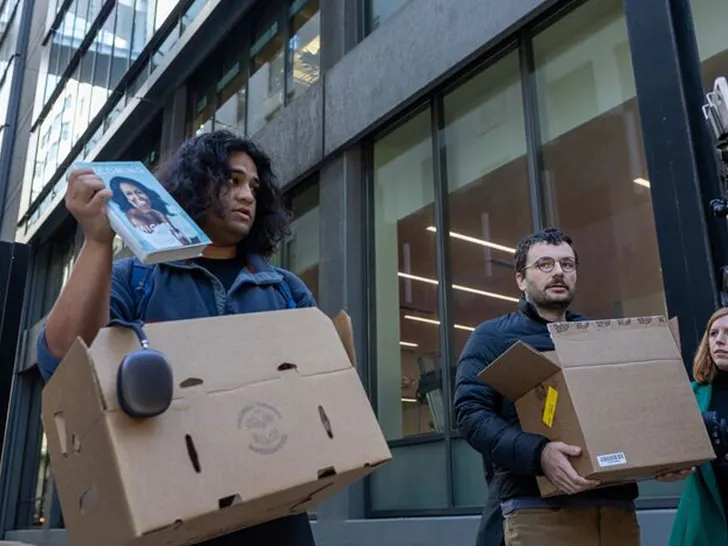 The access token is the 'key' to enter Twitter's system, and its disappearance means I've been fired," she said. I was working 40 to 60 hours a week as a contract employee, earning about $18,000 (about 2.5 million yen, calculated at 140 yen to the dollar) per month.
However, in San Francisco, where the cost of living is high, I cannot say that I am wealthy. The rent alone costs $10,000 (about 1.4 million yen). I wonder if I will be able to buy Christmas presents for my family and relatives this year, or if I will be able to support my children before that. ……"
Twitter is a social networking service created in 2006 that allows users to post short sentences, photos, and videos of up to 140 characters. It has more than 200 million users worldwide, and approximately 58.95 million people use it in Japan.
There is something unusual going on at this giant IT company. About 8,100 of its 13,000 employees, including contract workers, have been laid off.
The person who made this unprecedented decision was Elon Musk, 51 years old. He is a unique businessman who heads the electric car company Tesla and the private space company SpaceX, and is also a well-known "Twi-waste".
Twitter, which had been losing money for years
The birds have been released.
On October 28, Mr. Musk announced the completion of the acquisition of Twitter and posted the following message. He then proceeded with a furious restructuring of the company, forcing the remaining employees to choose between working long and hard hours or quitting the company.
Why did they take such an outrageous action? It was because Twitter was facing huge losses.
In fact, Twitter had always been in the red from its inception until 2018. In 2021, sales were $5.1 billion (714 billion yen), a loss of $220 million (30.8 billion yen).
The main drag on business was bloated benefit and labor costs. So, Mr. Musk fired the employees who were like 'band sharks' who only flocked to the good treatment but did not make any profit," said Hiroshi Ohara, an international investment analyst.
Select news items on Twitter that may be of interest to users. Monitor posts on Twitter and eliminate accounts that violate the terms of the agreement. These were the jobs of many of the laid-off employees.
But are these jobs necessary on a social networking site where people post information freely? Mr. Musk's answer was "no." As if to symbolize this idea, he unfroze one suspended account after another, including that of former President Trump. Melissa, at the beginning of the article, is indignant.
'My job was to check for political posts. Mr. Musk does not understand how important Twitter security is. Instead, he reinstates the Trumps we had frozen. ……"
'Workplace like an amusement park'
Mask's purge also extended to Twitter's Japanese subsidiary. The Japanese subsidiary's office is located in Kyobashi, Tokyo, and includes a room with game consoles and a space for yoga. It was an "amusement park-like workplace" with snapshots of employees on the walls and even a Purikura machine in the office.
Of the approximately 270 employees who worked here, about 200 are believed to have been encouraged to resign. In Japan, dismissal regulations do not allow for "immediate dismissal," but discussions are continuing toward an agreed resignation.
Even after the large-scale layoffs, Twitter appears to be continuing to operate as before. However, that is no guarantee that business conditions will improve.
The number of employees who can review posts and suspend accounts has been reduced from several hundred to about 15. Companies will take down ads if they are full of lies, discrimination, or extremist content. In fact, pharmaceutical giant Pfizer, car giant Audi, and Volkswagen have all suspended their ads, and depending on Musk's actions, Twitter could dry up very quickly.
Twitter is not alone in its predicament. Part 2: "Meta and Amazon are also on the verge of collapse due to "mass layoffs"! Meta and Amazon are also on the verge of collapse due to "mass layoffs." Let's take a look at the situation at Meta and Amazon in "Metaverse Business" and "Alexa," which are both running huge deficits.