Last Updated on 02/12/2023 by てんしょく飯
Beyoncé has more fans than any other celebrity. Adele and Lizzo, two of Beyonce's biggest fans, took an action that became a topic of conversation.
Beyoncé is the all-time Grammy Award winner.
The 65th Grammy Awards ceremony was held at the Crypt.com Arena in Los Angeles, and Beyoncé won four Grammy Awards, bringing her total number of Grammy Awards to 32 and making her the all-time record holder for the 2023 awards.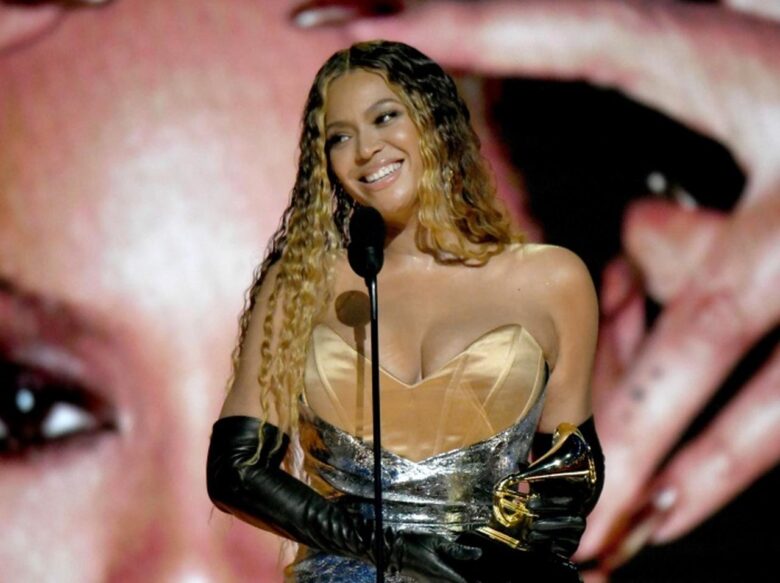 Beyonce was unable to give her first acceptance speech, which was announced during the live broadcast, because she was caught in a car traffic jam, but she gave a tearful speech when she received the award for Best Dance/Electronic Album, which broke the record for the most awards won.
While Beyoncé was giving her emotional speech, Adele and Lizzo, who are her biggest fans, were taking selfies. They were not just taking selfies of the two of them, but they were taking selfies of Beyoncé talking on stage as well, and they looked like fans of Beyoncé, not Grammy Award-winning artists.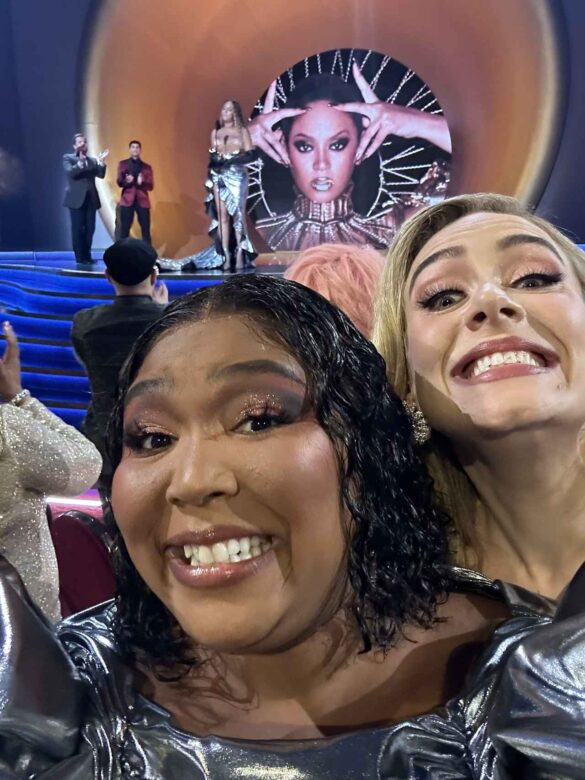 Incidentally, Adele and Lizzo not only took a remote selfie with Beyoncé, but also took a photo next to Beyoncé herself, making them look like "successful geeks.