Last Updated on 03/06/2023 by てんしょく飯
Manchester United is currently in third place in the Premier League. After five seasons without a title, Manchester United has broken its unbroken record.
Manchester United has been on a roll. One of the reasons for this is the addition of Casemiro.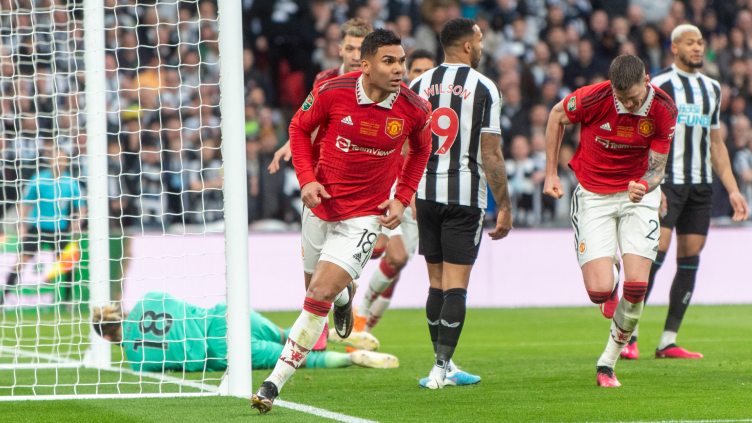 Manchester United paid a transfer fee of 70 million euros this summer to acquire Casemiro from Real Madrid. I felt that my cycle at Real Madrid was over. I needed a new challenge at a new club, a different country and culture.
United had brought in new manager Eric ten Haag before the season started, but struggled in the early part of the season. Prior to Casemiro's arrival, the club was 19th in the Premier League standings.
We needed a player in the 'No. 6' position," said Hague. "We needed a player in the 'No. 6' position, a defensive midfielder. Before the season started, we had made that analysis. And we were able to bring in the perfect player for it," said Ten Haag.
Casemiro has raised the bar for Manchester United. He does a great job of cementing the groundwork. He gives the team discipline, anticipates, wins the ball, wins duels, and speeds up the attack. We are very happy to have a difference-maker like him on our team."
Casemiro's important role
Manchester United plays with a 4-2-3-1 and a 4-3-3.
Casemiro's role is important in this situation. He brings stability to the team by forming a midfield duo or trio with Christian Eriksen, Bruno Fernandez, Fletge, and Scott McTominay.
When Casemiro joined the team, people thought he was more of a positional midfielder. But in reality, he was not only a good defender, but also a great passer and goalscorer," said Manchester United legend Roy Keane.
What the team lacked in recent years was a player with personality and presence in midfield. Manchester United needed Casemiro. I think it was a great addition."
Roy Keane was with United from 1993 to 2005. During his tenure with United from 1993 to 2005, Roy Keane was a dynamic midfielder and a true "general fighter," supporting Manchester United's golden era.
The legend's endorsement has helped Casemiro perform well for Manchester United, and a first title in five seasons will not stop there. The road to rebuilding a prestigious club is open.