Last Updated on 07/27/2022 by てんしょく飯
Michelle Rodriguez, best known for her role as Letty in "Wild Speed," says she is tired of being on set.
What are the "inevitable" aspects of filming "Wild Speed"?
Michelle Rodriguez, best known for her role as Letty in the "Wild Speed" series, is one of the most prolific female actors in Hollywood, having appeared in many action movies. Her roles in "S.W.A.T.," "World Invasion: The Battle of Los Angeles," and the "Resident Evil" series have given many people the impression that she is an action actor.
She herself produced the documentary film "Stuntwomen: Hollywood's Unsung Heroes" as executive producer, so you can tell that she is the type of person who is comfortable in the field of action. However, she seems to have grown tired of "certain things" in the filming of the Hollywood action.
She will appear in the 2023 film Dungeons & Dragons: Pride of Outlaws, which is based on an RPG, and revealed that some aspects of filming this movie were better than others.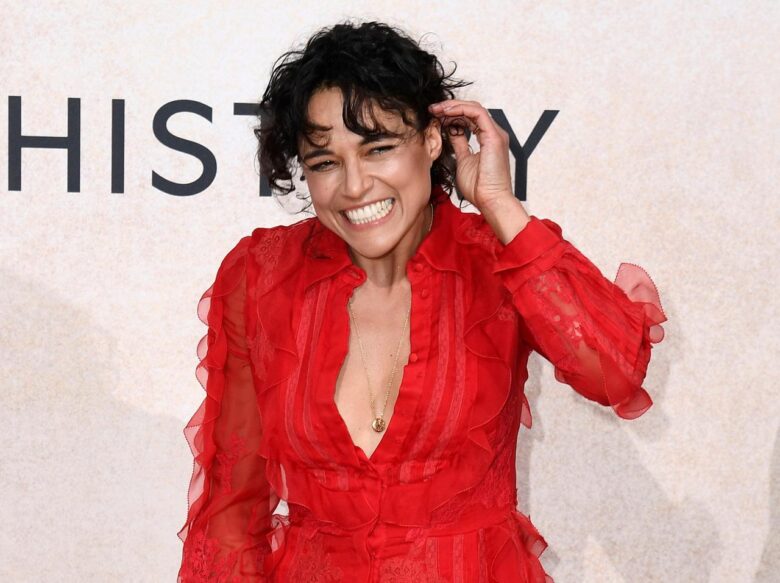 She said, "I've been making these types of movies for years, and technology has evolved to what it is today, but shooting in front of a greenback with a golf ball sucks. So it really helps to have really cool animatronics* on the set. I can feel like I'm part of what's happening there. Plus, you get to see the (animatronic) artists at work. It's beautiful and very cool."
*Animatronics is the recreation of animals, dinosaurs, fictional creatures, etc., using a combination of machines and artificial skin, etc.
Indeed, many of her films include scenes that cannot happen in real life, such as a car crashing or something exploding. Although some of the scenes are filmed on location and then CG is used to add information to the images, Michelle often acted in front of a green screen.
Many actors do not like to shoot in front of a green screen, and Ewan McGregor, who played Obi-Wan Kenobi in the science fiction blockbuster "Star Wars" series, once made a frank comment about it.
Nevertheless, Michelle's love of action movies has not changed. She is set to appear in the tenth and eleventh films, which will be the final chapters of the "Wild Speed" series. Vin Diesel, who plays her husband Dominic, is a big fan of the RPG "D&D," on which Michelle's next film is based, and he is a little jealous of her being in the movie.