Last Updated on 08/06/2022 by てんしょく飯
The Major League Baseball trade market expired on August 2, and it was decided that Shohei Otani will remain with the Angels for the remainder of the season. The Athletic, a U.S. sports media outlet, introduced an article by Rosenthal, one of MLB's most talented reporters, reporting that "there was no way to acquire Otani.
When we started negotiations, we needed to propose about six quality players [in exchange for Otani].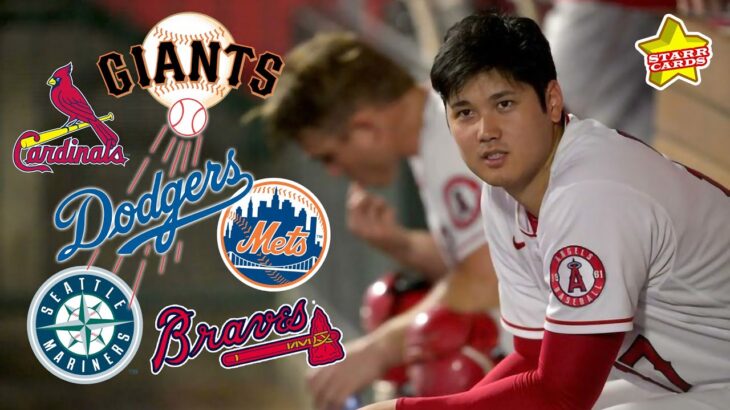 The executives of the two teams interested in acquiring Shohei Otani in a trade knew that they would need to propose about six quality players when they began negotiations (with the Angels). And in the end, we also felt we needed more than that."
While Angels owner Moreno had no thoughts of releasing Otani, there were reportedly two or three teams that made proposals with specific player names. The Padres proposed some of the players they sent to the Nationals for Juan Soto and Josh Bell to the Angels as trade exchanges for Ohtani, the source revealed. If Moreno had been willing to move negotiations forward and bring the trade to a conclusion," the article stated, "Otani would have guaranteed an even stronger replacement (in exchange) than that.
Soto has two years left on his FA contract, and Otani has one year left. However, Otani is a "two-man player. He is a starting pitcher who pitches at the top of the rotation and a hitter who is the mainstay of the batting lineup. Considering the price a powerful starting pitcher would normally demand at the trade deadline, the Angels could have actually exceeded the price they paid for Soto and Bell. That would mean that Ohtani has more value than the 23-year-old Soto, who reportedly turned down the Nationals' 15-year, $440 million offer to stay in July, and Bell, who has 127 total hits.