Last Updated on 08/12/2022 by てんしょく飯
Shohei Ohtani (28) of the Angels has carved his name in the more than 100-year history of the Major League Baseball in the United States.
He became the first player in 104 years since Babe Ruth (then of the Red Sox) in 1918 to record double-digit wins and double-digit home runs in the same season.
Shohei Ohtani of the Angels (28) has etched his name in the more than 100-year history of the Major League Baseball in the United States.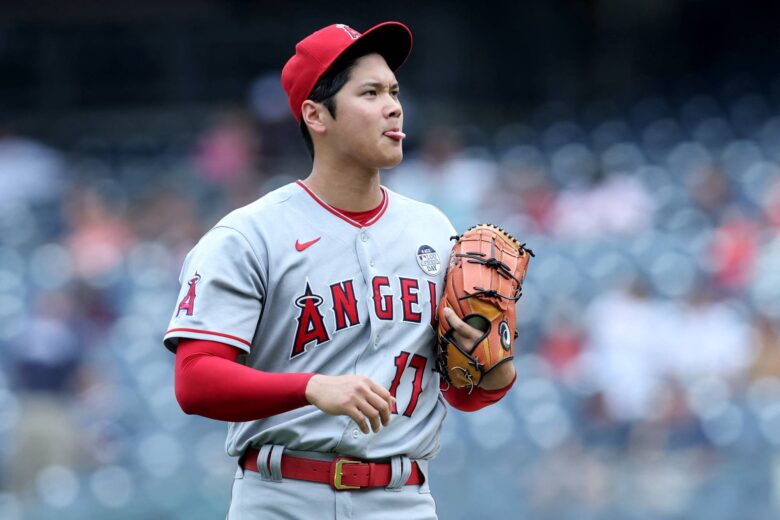 This offseason will be the last time Ohtani, who has become increasingly valuable as a player, will be able to exercise his right to arbitrage his salary. On August 10, Jon Heyman of the New York Post projected Ohtani's salary for next season at $35 million. He said it is likely to be the highest annual salary ever for a player with arbitration rights, surpassing the $27 million that the Red Sox-Bets (now Dodgers) got in January 2020.
Nachi Tomonari, a sportswriter with extensive knowledge of the big leagues, put it this way.
The E's are going to give Ohtani a big payday to keep their dignity. It is certain that he will surpass Betts' salary, which is estimated to be at least $30 million.
■More than million in volume
This past June, Yankees Judge, who has the right to arbitrate his salary, agreed to a one-year, $19 million deal with an award bonus (about $250,000 each for A-League and World Series MVP), which is unusual for a player before FA rights are acquired. Like Judge, Ohtani will also receive a generous bonus this offseason.
Nez Valero of CAA, who represents Ohtani, has a proven track record of negotiating bonuses, and many of his clients include a percentage in their contracts. Ohtani made his second consecutive All-Star appearance this season and is in the running for MVP of the A-League. Since there is a good chance that he will be selected to the ballpark again next season and join the title contenders' circle, his contract this offseason should include bonuses for awards such as the MVP and Cy Young Award, as well as performance bonuses based on pitch counts and at-bats. If he clears all the items, he will be able to get more than $1 million in piecework," said Tomonari.
When Otani was asked about taxes at a press conference back home last November, he said, "LA has a high tax rate, so I have to pay a little more than half of what I earn," and it seems certain that the amount of taxes he will have to pay next year will also increase significantly.