Last Updated on 08/25/2022 by てんしょく飯
Is his eagerness to play on Europe's highest stage also influenced by his desire not to be surpassed by his rivals?
Messi with 125 goals may surpass Cristiano Ronaldo's record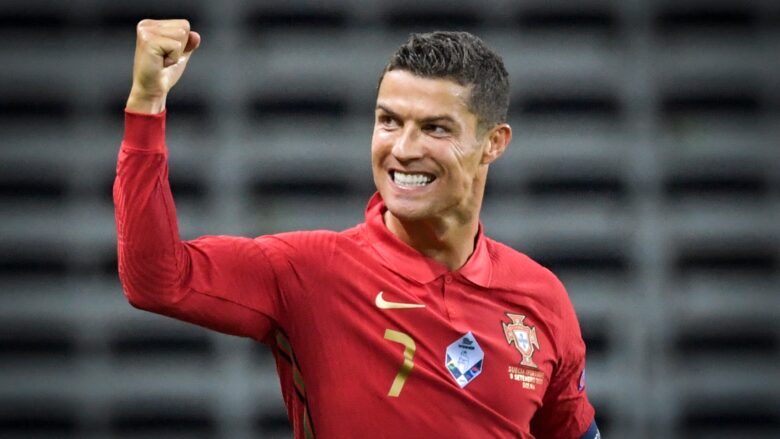 On August 24, the British "The Sun" reported, "Cristiano Ronaldo will not be able to stop rival Lionel Messi from breaking his incredible record in the Champions League this season.
Cristiano Ronaldo's Manchester United finished sixth in the Premier League last season, outside the UEFA Champions League (European CL), and will compete in the UEFA Europa League (EL) this season.
The Portuguese international has played a total of 183 European CL matches, scoring 140 goals, the most in his career. If Paris SG, who will also participate in the European CL this season, reach the final, they will play 13 games, and Messi, with 125 goals in 156 games, could well surpass Cristiano Ronaldo's record of 125 goals in 156 games.
Cristiano Ronaldo is currently believed to be interested in joining a club that competes in the European CL, and Atletico Madrid, Paris SG, Chelsea, and Bayern have all been mentioned as possible candidates, but none of them have made concrete offers. Recently, Dortmund's name was mentioned, but the club has denied the rumors.
Meanwhile, United manager Eric ten Huff stressed that Cristiano Ronaldo is an important part of the team despite his omission from the starting lineup against Liverpool on August 22. His departure will continue to be closely watched.