Last Updated on 09/07/2022 by てんしょく飯
I hate McDonald's nuggets like this! When I opened the box to eat, what I found was not a nugget but….
The result of ordering nuggets at McDonald's
A woman living in Canberra, Australia, posted a photo on Facebook. The woman, who ordered nuggets at her local McDonald's, uploaded a photo with the comment, "I ordered a six-pack of nuggets at the McDonald's drive-thru tonight, and this was in the box instead of nuggets. Needless to say, the woman who opened the box was not a nugget but a pile of onions. Needless to say, the woman who opened the box was shocked to see the contents.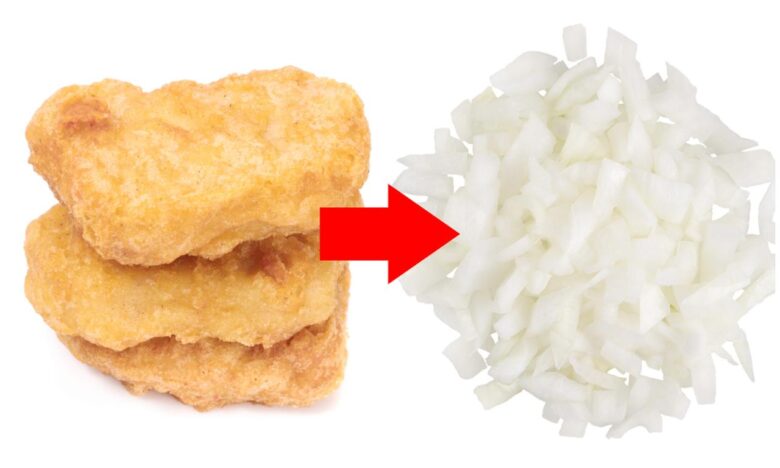 A spokesperson for McDonald's Australia told Yahoo! News, "At McDonald's, we strive to ensure that our customers have a great experience every time they visit our stores. Of course, if a customer receives the wrong order, we will gladly replace it. We apologize for the inconvenience, but please contact our customer service team and we will investigate further.
Past cases of "oversized nuggets" in the package
In the past, there was an incident in which an order of 10 nuggets was placed, but when the box was opened, only one extra-large nugget was found in the package.
To be precise, it was not an oversized nugget, but a "chicken" from the chicken sandwich sold in the U.S. under the name "McChicken. It is hard to believe that the nuggets could have been mistaken for nuggets, but netizens agreed that the waiter mistakenly served the nuggets in a box of 10 nuggets.