Last Updated on 11/29/2022 by てんしょく飯
It seems that Queen Elizabeth was worried about Prince Harry's "goofy crush" on Princess Meghan.
This is revealed in Giles Brandreth's latest book, "Elizabeth: An Intimate Portrait," which will be released in December.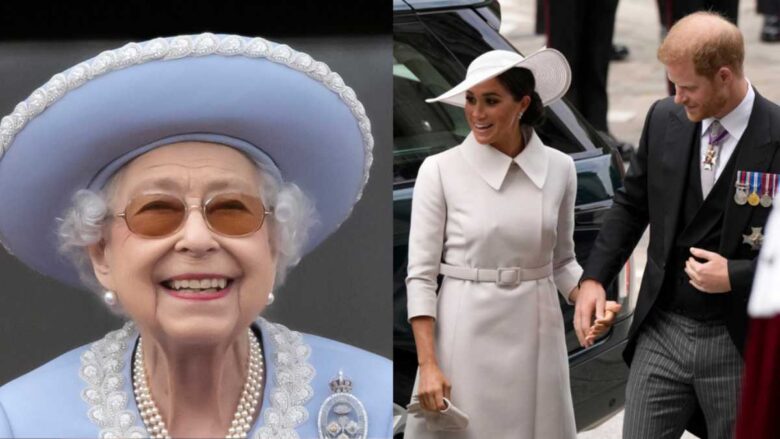 Giles Brandreth writes that the Queen had mentioned that "Prince Harry might like Princess Meghan a little too much," and that "at least as far as I know, this is the last time the Queen has said a word about the new Duchess of Sussex (Meghan).
The book notes that Queen Elizabeth was "heartily pleased" with the marriage of her beloved grandson, Prince Harry, to Meghan and that she "loved Meghan, had told many people so, and had done everything in her power to welcome her as her future granddaughter-in-law.
Prince Harry and Meghan, who left the British royal family in January 2020, criticized the royal family in an interview they appeared on in March of that year, but Queen Elizabeth did not flinch from the content.
According to Brandreth, the queen was more concerned about Prince Harry's "well-being" than the "nonsense" of the program or the couple's big contract with Netflix.
In her book, Brandreth says that the queen hoped that "Prince Harry would settle down in California, where he could find something really useful to do."
In the book, Brandreth also states that he had heard that the Queen was suffering from "myeloma," a cancer of the bone marrow.
Queen Elizabeth II ended her 96-year life in September of this year. The cause of death was diagnosed as "senility.