Last Updated on 12/21/2022 by てんしょく飯
Nicholas Galitzine and Anne Hathaway are pictured together for the first time. They look so cute!
Anne Hathaway and Nicholas Galitzine in a couple photo
Anne Hathaway and her boyfriend Nicholas Galitzine, who is 16 years younger than her, have been photographed together for the first time! Nicholas posted the photo on Instagram.
Anne, who celebrated her 10th wedding anniversary with Adam Shulman this year, is of course not really dating Nicholas, but they played lovers in the movie "The Idea of You".
The film is based on the 2017 novel by Robynne Lee, which was a hit in the Corona disaster. Anne plays Sophie, an art gallery owner, divorced and now single. She goes to a music festival with her daughter, where she meets and falls in love with 24-year-old Hayes Campbell, the main singer of August Moon, the world's most popular boy band.
The characters August Moon and Hayes are based on One Direction and Harry Styles, respectively, and before Nicholas was chosen, there were calls for Harry to play Hayes. But the newly released photos show that Anne and Nicholas have the perfect vibe!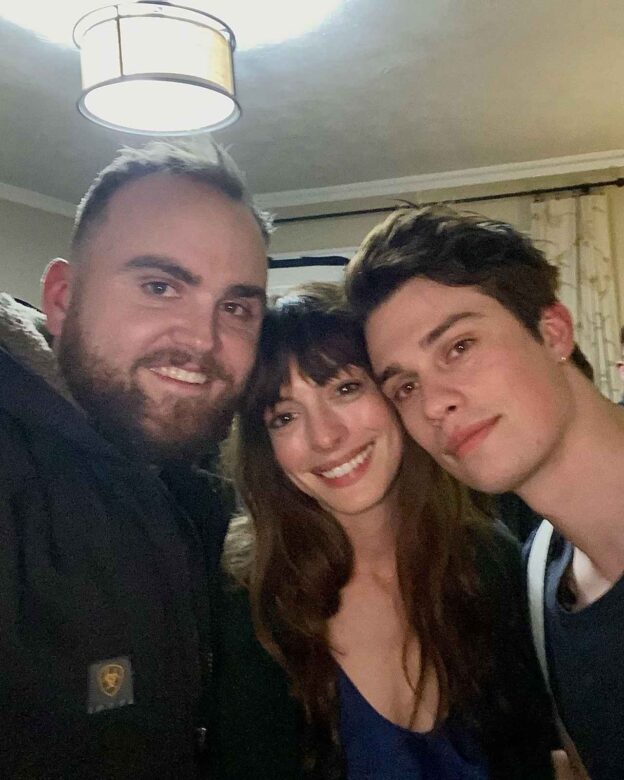 Despite the romantic comedy storyline, author Robynne said of the film, "It's the story of a woman about to turn 40 who regains her sexual interest and rediscovers herself. Society has conventionally excluded women from such stories," she said.
The film will be available on Amazon Prime Video.