Last Updated on 01/11/2023 by てんしょく飯
The Baltimore Ravens is running a few errands before Super Wild Card weekend when they face the Cincinnati Bengals.
Roquan Smith will be the highest paid off-ball linebacker in the league.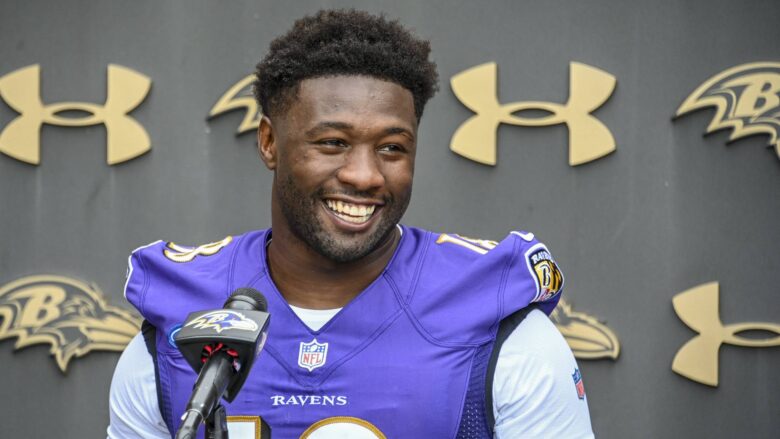 Ian Rapoport of the NFL Network reported locally Tuesday, January 10, that the Ravens have agreed to terms on a five-year contract with Pro Bowl linebacker (LB) Roquan Smith. The deal will make Smith the highest paid off-ball linebacker in the league.
Smith's contract extension is worth $100 million ($13,215.9 million); $45 million ($5,947.43 million) is fully guaranteed, for a total guaranteed value of $60 million ($7,930.98 million).
The Ravens acquired Smith in a trade with the Chicago Bears just before the trade deadline. The Ravens wanted to sign a linebacker with playmaking ability to a long-term contract, and they did so two months after the acquisition.
After an offseason hold-in due to not receiving a satisfactory contract extension offer from the Bears, Smith said he would prove his worth. And he has certainly done that.
This season, Smith played in eight games as a member of the Bears before joining the Ravens, leading the NFL with 83 tackles in that time. He also had 2.5 sacks. Since moving to the Ravens, he has been a handful of ball carriers, recording 86 tackles and 2.0 sacks. Smith, who ranks third in the NFL in total tackles (169), also earned his first Pro Bowl selection.
Since moving to Baltimore, Smith has significantly improved the Ravens defense. Smith's ability to make tackles out wide, as well as his coverage skills, has allowed the Ravens to incorporate dynamic plays in the middle of the defense. Since Smith joined the team, the Ravens have allowed 17 or more points in two of their nine games. The addition of Smith has also unleashed the talents of outside linebacker (OLB) Patrick Queen. It is no coincidence that Queen, in his third year as Smith's teammate, has become one of the better performers of his career.
The Ravens, who sent a second- and fifth-round pick in the 2023 draft to the Bears to acquire Smith, always aimed to keep him on the team, but the contract Smith wanted was more favorable than the linebacker's customary contract. The Ravens complied, making Smith the only inside linebacker to make $20 million in a season ($2.64271 million) and also giving him the highest fully guaranteed amount.
For the Ravens, resolving Smith's contract issues early should help alleviate any woes that may come in the offseason. Now there is a possibility that the franchise tag will be used on former MVP quarterback (QB) Lamar Jackson.