Last Updated on 05/26/2023 by てんしょく飯
Rapper A$AP Rocky, who was visiting Japan, was seen bombing around Shibuya with a Japanese flag.
Is A$AP Rocky filming a music video in Japan?
Rapper Asap Rocky came to Japan with his girlfriend Rihanna and their child Rizza for an event at Club 1OAK Tokyo in Roppongi on 20 May. While in Japan, he visited Rihanna's favourite restaurant Ippudo in Roppongi and visited his friend Nigo, a designer for Kenzo.
A$AP Rocky was apparently filming in Shibuya.
A group of people suddenly appeared in Shibuya wearing jeans, white T-shirts and white doo-rag-like headwear. Among these figures was A$AP Rocky, and people in the same style appeared one after another on the streets of Shibuya. Then they all dashed out at once. A$AP Rocky, who was running at the front, was running as fast as he could through the streets of Shibuya holding a Japanese flag.
A similar scene was also witnessed in Paris, France, in April. In Paris, the A$AP Rocky gang appeared in the same style as this time. In addition to taking over the city, A$AP Rocky was also seen riding a bicycle.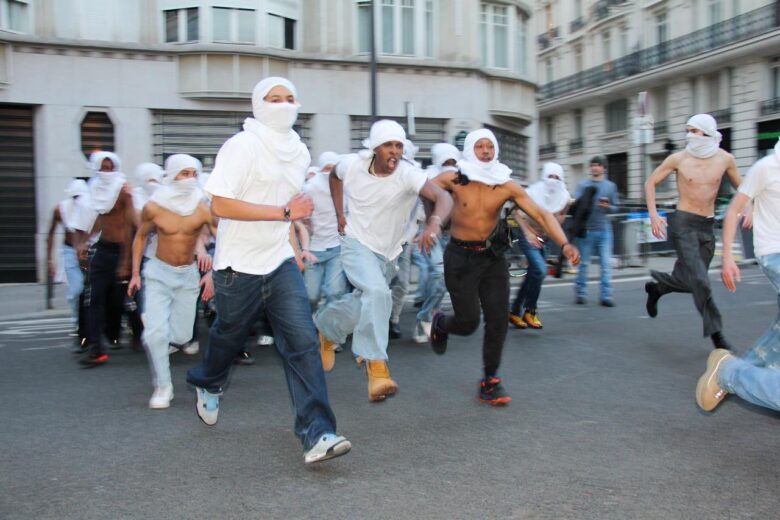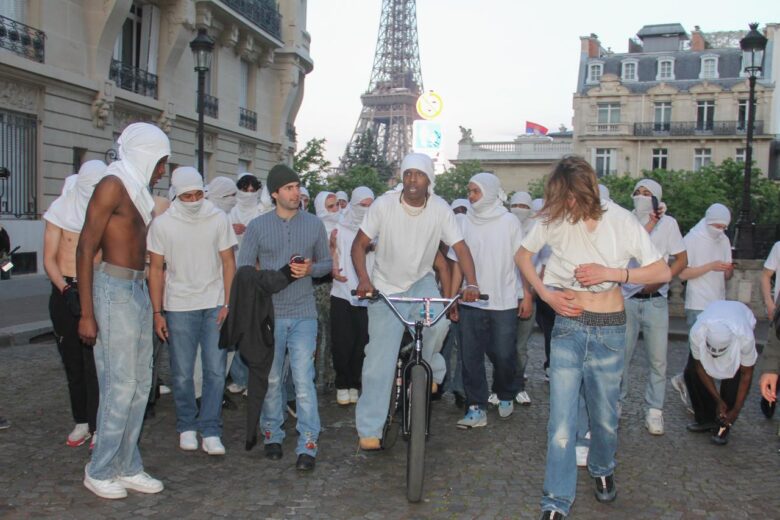 A$AP Rocky is filmed in a similar style in various countries. It is not clear what they are filming for, but many assume that this is the filming of a music video for a new song on his new album Don't Be Dumb, which is due for release in 2023.