Last Updated on 04/20/2022 by てんしょく飯
How much does Keanu Reeves value Sandra Bullock as a friend?
Keanu Reeves and Sandra Bullock's friendship.
Actor Keanu Reeves is loved in Hollywood by his co-stars, production team, and fans, but he is also very protective of the people around him. He shared his fee with the crew for "The Matrix," gave gifts to the crew, and last year, after spending his birthday with his girlfriend, artist Alexandra Grant, he visited the set of the fourth "John Wick" movie and wrote a letter to co-star Lance Reddick. There are many anecdotes of affection, such as writing.
And such has been his character since the beginning of his career, and some of his friends have been dear to him over the years since then: Sandra Bullock and Keanu, who co-starred in the 1994 film "Speed," have been good friends since that time, and even today their names come out of each other's mouths from time to time. During filming, Sandra would lose a bet with Keanu to clean his house, and later, if Sandra said she had never had champagne and truffles, Keanu would visit her house with the two.
In 2019, it was revealed that they were in love with each other during the filming of "Speed," but Sandra made a mature comment, saying, "I think we've been friends for a long time because we've never been in a relationship.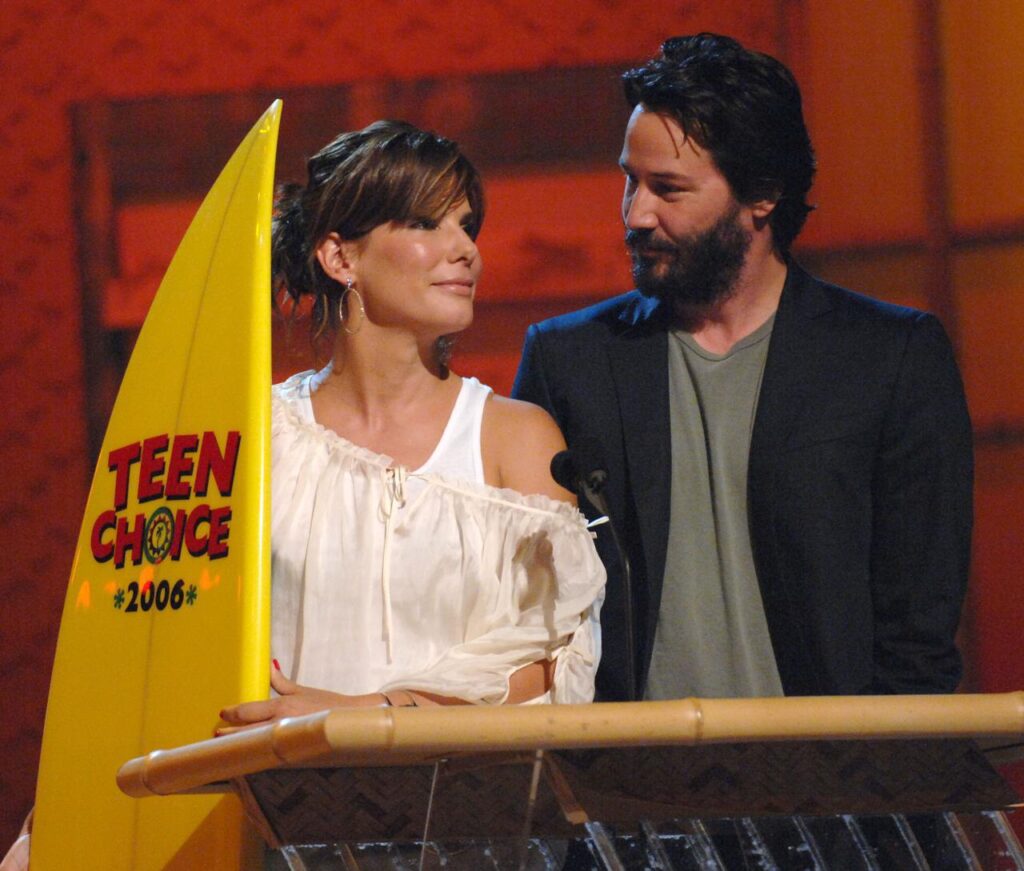 And in fact, in 2014, Keanu mentioned Sandra's name in a chat with a fan. Keanu appeared in the chat section of the U.S. message board site Reddit with the help of a staff member. In it, he was asked, "Who is the best movie star among your friends?" Keanu, when asked, gave this answer.
Ummm…" Hehe! Yes, it is. The best movie star among my friends is…, Sandra Bullock! We've become close over the years, we have dinners together, and we keep in touch with what's going on."
The fact that Sandra's name comes up not only in official conversations, such as media interviews, but also during chats with fans shows how much he values her as a friend.
Keanu first worked with Sandra in 1994, and then again with her in the 2006 love story "Il Mare. Although the two have not been spotted together recently, either professionally or privately, many fans hope to see them reunited again someday.