Last Updated on 05/18/2022 by てんしょく飯
Johnny Depp, who sued his ex-wife Amber Heard for defamation, had a good reason for not making eye contact with her in court.
Why Johnny Depp avoids eye contact with Amber Heard
In the trial in which actor Johnny Depp, known for his "Pirates of the Caribbean" film series, sued his ex-wife, actress Amber Heard, for defamation, Johnny's lawyer revealed the "reason" why he does not want to make eye contact with Amber in court.
In a statement released by Amber's lawyers the other day, one of them accused Johnny of not making eye contact with Amber, saying, "It's no wonder he hasn't dared to look Ms. Heard in the face, scribbling or snickering throughout the trial. It was related to a promise Johnny made to Amber in 2016.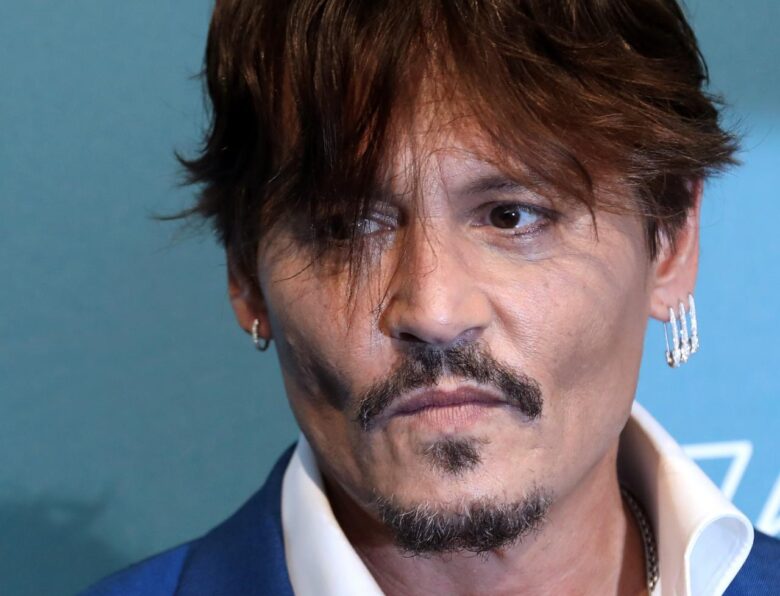 At the trial on May 16 local time, Johnny's lawyer told Amber, "You know why he won't look at you. He told you that you would never look him in the eye again, didn't he?" He said, and then played audio of the two meeting in San Francisco in 2016 after Amber filed a restraining order against Johnny.
The audio included Johnny telling Amber, "You're never going to look me in the eye again," and Amber crying when Johnny said, "I'll always be worthless to you.
Johnny has been trying to avoid looking Amber in the eye ever since. In fact, when Amber was on the stand, Johnny's conspicuous bowing of his head became a topic of conversation among the fans who were watching the live stream of the trial.
When asked by Johnny's lawyer if he was keeping his word, Amber replied, "As far as I know, he can't see me," and testified that she never felt Johnny's eyes on her during this trial. However, Johnny's lawyer asked him, "He promised you that you would never look him in the eye again. Isn't that right?" When reminded, he replied, "I don't remember.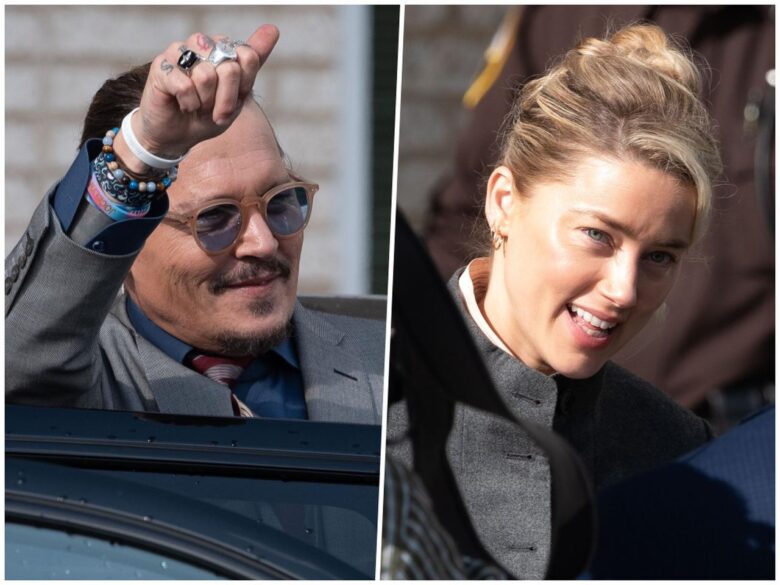 Incidentally, this story was discussed at the trial the next day, and when asked again by her own lawyer why Johnny would not make eye contact with her, Amber said, "Because he has a guilty conscience," and then added, "He knows he is lying. Otherwise, why can't he see me? I have survived that man, and I am here, and I can see him," he stated.
As we have reported daily, Johnny is seeking $50 million in damages, claiming that Amber's accusation of domestic violence by him in a 2018 op-ed in the Washington Post, in which she did not name him but identified him as Johnny, constitutes defamation Amber, on the other hand, is also seeking $50 million in damages. Amber, on the other hand, has countersued for $100 million, claiming that she has been severely affected by the smear campaign that Johnny orchestrated to damage her career and reputation. The trial, which began on April 11 local time, is scheduled to continue for several more weeks, and it is reported that Johnny, who has already testified once, will take the stand again.