Last Updated on 06/21/2022 by てんしょく飯
It was a high-profile trial that lasted six weeks. After the verdict was reached, Amber Heard was interviewed for the first time by NBC television in the U.S., and portions of the interview were made public on June 14.
After a six-week trial, a Fairfax Court jury concluded in early June that the former couple, Johnny Depp and Amber Heard, had used the press to defame each other. The amount of damages, however, seems to indicate that the "Pirates of the Caribbean" star has won out over the "Aquaman" star. Johnny Depp was ordered to pay Amber Heard $2 million, while Amber Heard was ordered to pay Johnny Depp $10 million, because he was ordered to pay Amber Heard $10 million.
Amber Heard maintains "word for word" domestic violence accusations against Johnny Depp.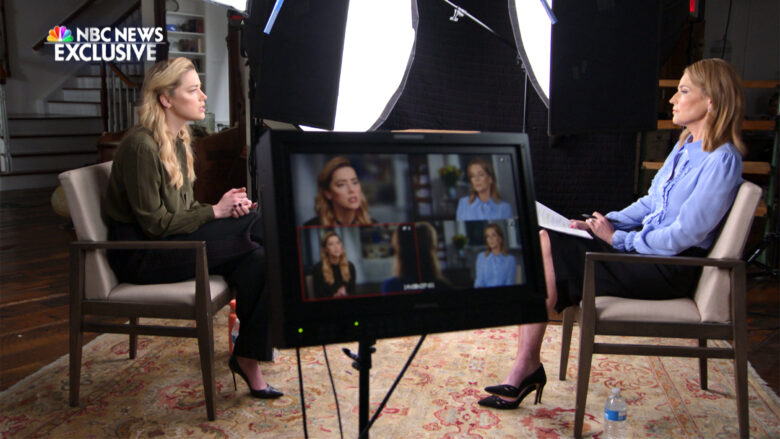 In response, Amber Heard criticized the "unfair" trial in an exclusive interview with NBC Television America on Monday, June 13, 2022. The full interview will air on Friday, June 17, but excerpts have already been released, in which Amber Heard declared that she will maintain her domestic violence accusations against Johnny Depp "word for word.
'I have made many mistakes, but I have always told the truth.
I will maintain every word of my testimony until I die," the 36-year-old actress said in a video excerpt aired Tuesday by NBC Television. Incidentally, Amber Heard took the stand twice during the trial and testified about the numerous abuses she suffered during her relationship with Johnny Depp from 2011 to 2016.
Amber Heard, who was accused of assault by Amber's side, admitted her mistakes, saying that she said and did terrible things during their relationship. However, she says, "I never initiated it myself. I just complied. As I testified, when you live in a situation where there is violence on a daily basis, you have to adapt to it."
They married in 2015 and divorced in 2017. 'It was very, very toxic. We did terrible things to each other," Amber Heard recalled, "I made a lot of mistakes, but I always told the truth."
Spreading Hatred
Amber Heard will never forget the trial. Amber Heard will never forget the trial, as she was the subject of public ridicule, slander, and hatred on social media and in the streets of Fairfax during the six weeks of the trial.
Every day I walked past people standing three, four, sometimes six blocks away holding placards that read, 'Witch burned at the stake' and 'Death to Amber.' It was the most humiliating and horrifying thing I had ever experienced," Amber Heard said.