Last Updated on 07/06/2023 by てんしょく飯
What is the relationship between Rooster and Phoenix in the movie "Top Gun Maverick"? Monica Barbaro, who plays Phoenix, answers the question.
Are Rooster and Phoenix just friends? Or are they?
Monica Barbaro, who plays Phoenix, the only female pilot in the movie "Top Gun Maverick," starring Tom Cruise, talks about Phoenix's relationship with Rooster, played by Miles Teller.
In the bar scene at the beginning of the movie, Rooster and Phoenix are seen letting go in a friendly manner, and she asked, "Are they just good friends? Or?" Many of you may have wondered. There is nothing in the film to indicate that these two are romantically involved, but what is the real story? In an interview with The Hollywood Reporter, a reporter told her, "I felt there was a history or something personal between them. Monica laughed and said, "We always thought of them as trusted friends.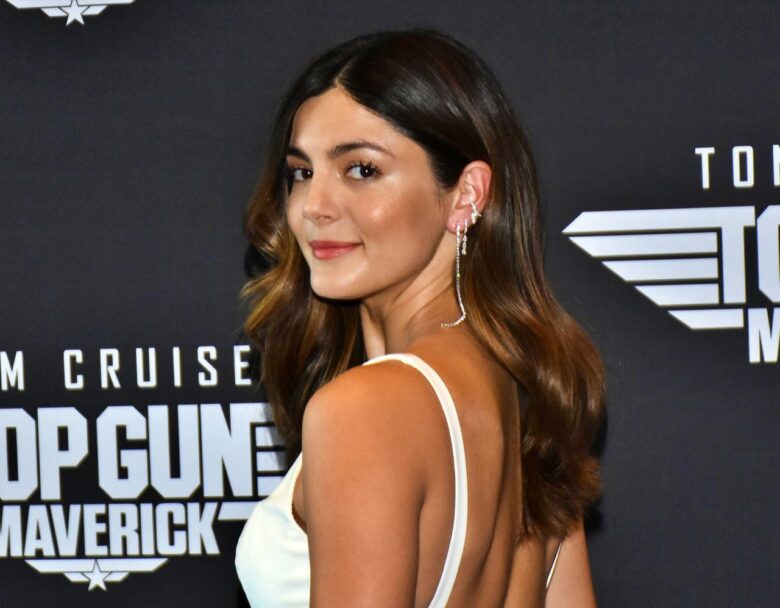 She continued that if they were romantically involved, they would not be on the same team: "In the military, pilots are basically not supposed to date each other, and if they do, they are not supposed to be on the same mission or in the same squadron. There are many pilot couples, but they don't work together. We work in separate places to stay focused," he explained.
スポンサーリンク
However, Monica says that when she won the role of Phoenix, there were rumors that she would play Miles' love interest. However, she says that was just a rumor. "One of the reasons I like Phoenix is because she is not anyone's love interest. (Female cast members are immediately made someone's love interest.) It's very rare to have a setting where you are not the love interest. That's why it's the best role for me. It was a real honor to play a competent professional who takes her job seriously. Rooster also believes in her. She is a really good pilot and a very loyal friend. Especially since they are classmates from pilot training school and have known each other for a long time, so they care about each other."