Last Updated on 08/16/2022 by てんしょく飯
The FBI raid on Trump's Mar-a-Lago residence in Florida is causing a major stir. Classified nuclear documents were reportedly searched, and if Trump is prosecuted and convicted of violating the Espionage Act for illegal possession of national security information, he faces up to 10 years in prison, they say. Meanwhile, Trump supporters have been united in protest, calling it a conspiracy by the Biden administration. Will Trump be sent to prison, or will the situation benefit Trump, who is expected to run again for president?
Will Trump be prosecuted?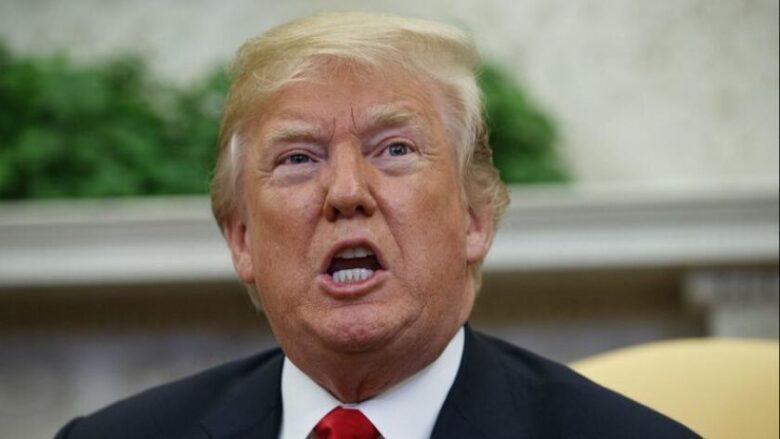 The warrant issued for the raid on Trump's home lists three reasons for the search: violation of the Espionage Act by illegally possessing national security information (up to 10 years imprisonment); concealment, removal, or destruction of official documents (up to three years imprisonment and disqualification from holding public office); and obstruction of an investigation by falsifying records or otherwise (up to 20 years imprisonment). The U.S. Department of Justice is currently investigating whether Mr. Trump violated any of these grounds. At this point, it is not certain whether Trump will be prosecuted.
Legal experts have mixed views on whether Trump will be prosecuted. Some experts believe that Trump could be prosecuted, as some former members of the Air Force have served five years in prison for violating anti-spying laws, while others assert that he would "go to jail" for illegally possessing nuclear-related documents.
On the other hand, some legal experts believe that it would be difficult for the FBI to prosecute and convict Trump, saying, "It is impossible to prosecute and convict a former president without someone selling classified information for profit.
Was he trying to sell classified information to Russia or Saudi Arabia?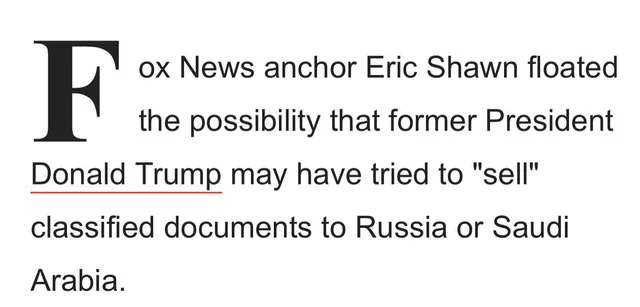 Was Trump trying to profit in any way from these classified information?
In fact, it has been reported that "Russian state media have mentioned that senior officials in Moscow have already analyzed classified documents that the FBI has been looking for in raids," and a Fox News host also said, "Trump has been trying to sell classified information to Russia or Saudi Arabia. Was Trump trying to sell classified information to Russia or Saudi Arabia? Or were the classified documents wrongly stored without malice, thinking that Trump was entitled to have them?" The question was posed.
However, it is said that even if Trump is prosecuted for violating the above laws, he can still run again for president because the Constitution is above the law. If Trump were to run again, what impact would this situation have on the presidential race?
Would it help Trump's re-election?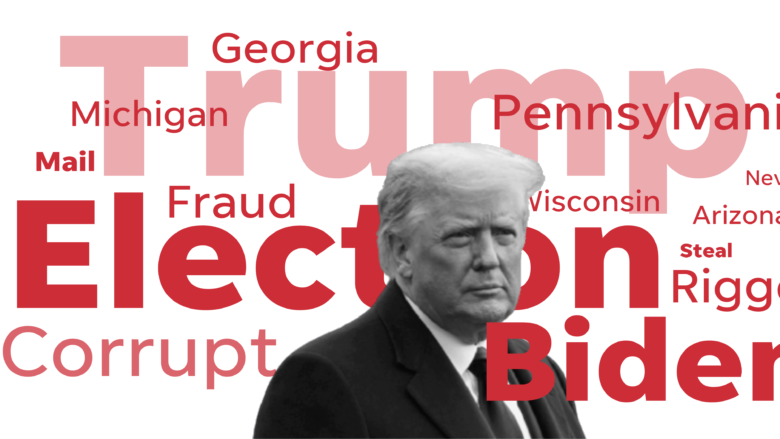 Immediately after news broke of the FBI raid, many believed it would benefit Trump.
The New York Times wrote in an opinion piece titled "Did the FBI Just Reelect Donald Trump?" in an opinion piece titled "Did the FBI Just Reelect Donald Trump?
The Trump investigation is being viewed as a full-on, heinous administration conspiracy." At least so far, the search has shaken up the Republican political climate. A few weeks ago, polls showed that about half of Republican voters were ready to move on and away from Trump. This week, the entire Republican Party has united under him."
The online news site "The Daily Beast" also expressed concern that the situation could help Trump's reelection.
Assuming that the FBI manhunt unfolds like other unprecedented scandals, ironically, that path may become improbable. In fact, an FBI search could help Trump's reelection and kill the momentum of DeSantis (the Florida governor who is the leading Republican presidential candidate), a potential rival in the primaries."
Political scientist Ian Bremer also expressed this view in his August 11 newsletter.
The FBI raids will politically strengthen Trump's power in the Republican Party. The raids will not change voters' feelings about Trump, but will give him the opportunity to reassert his fallen position in the party and repeat his claim of persecution by the Deep State. This description of a "witch hunt," not only against Trump, but also against Democrats and those Biden opposes, will likely resonate with Republican supporters who tend to believe that the situation is against them and that the rule of law and institutions in the U.S. are broken. They and Republican leaders will be sympathetic to Trump and the Trump administration. They and Republican leaders will unite under Trump and the politicians who support him."
However, some Republicans now appear to be distancing themselves from Trump because of the search for classified information related to security risks.
Would prosecution lead to mass riots?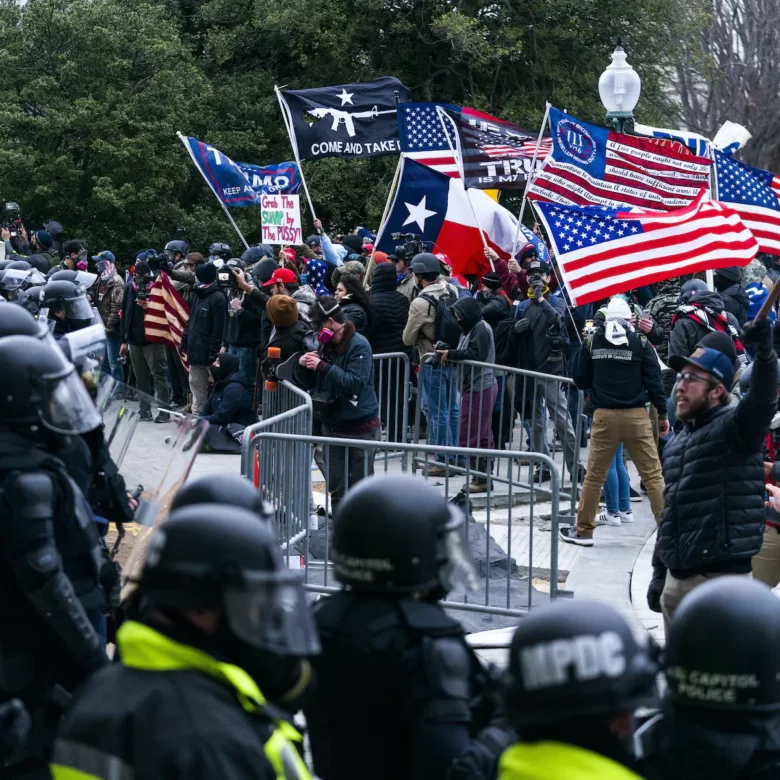 Still, ardent Trump supporters have been staging protests around the country, claiming that the Biden administration is colluding with the FBI in a witch hunt. on the 13th, armed Trump supporters protested in front of the FBI's office in Phoenix, Arizona. on the 14th, another protest was held in New Jersey Trump supporters gathered near a Trump-owned golf course in New Jersey to protest.
The fear is that if Trump is prosecuted, a major riot like the Capitol Riots on January 6 will ensue. In fact, on January 11, a man with far-right ideology was shot and killed by police when he tried to break into the FBI headquarters in Cincinnati, Ohio, armed.
Trump's fate is to go to jail or be reelected president.
The situation that could produce such an extreme outcome is symbolic of the decline of American democratic politics.