Last Updated on 09/20/2022 by てんしょく飯
A handwritten message card from King Charles and other family members was attached to the coffin of Queen Elizabeth of the British Royal Family, who has completed her funeral and entered into eternal rest.
Handwritten message card attached to Queen Elizabeth's coffin
On September 19 (local time), the funeral service of Queen Elizabeth of England, who died at Balmoral Castle where she was resting on September 8, was held at Westminster Abbey in London, attended by heads of state, heads of state, and VIPs, in addition to members of the royal family, including her eldest son, King Charles.
After the funeral, the Queen's coffin was removed from Westminster Abbey and taken to Windsor Castle in the suburbs of London, where she had lived for the last years of her life. After another memorial service was held at St. George's Chapel in the castle, the coffin was moved to the Royal Vault in the chapel where her parents, King and Queen George VI, also rest, and was buried with the coffin of her beloved husband, King Philip, who died in 2021.
As some of you may have noticed in the news coverage of the funeral, Queen Elizabeth's coffin contained a wreath with a handwritten message card attached to it, in addition to the British Empire Crown, a farthing scepter, and a jewel, all symbols of the monarch. The message was from King Charles.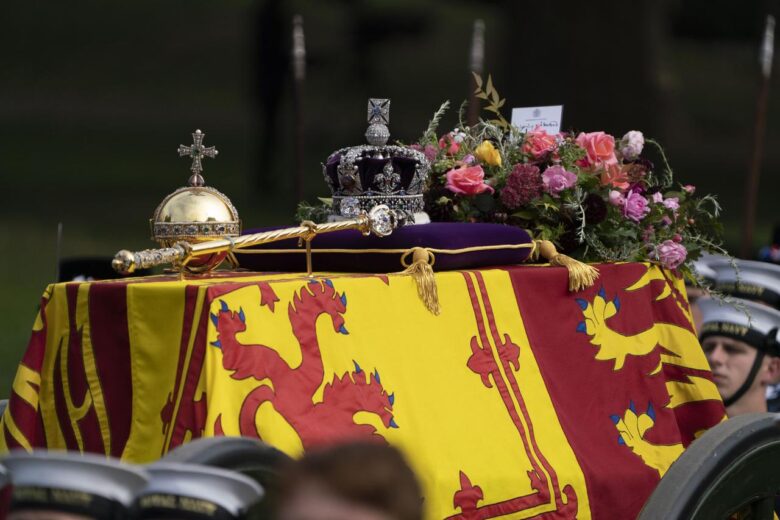 In St. George's Chapel at Windsor Castle, where a private service was held for the Queen's immediate family, one of the wreaths placed next to the Queen's coffin contained a card with a message said to have been written by Prince William and his wife, Catherine, Princess of Wales.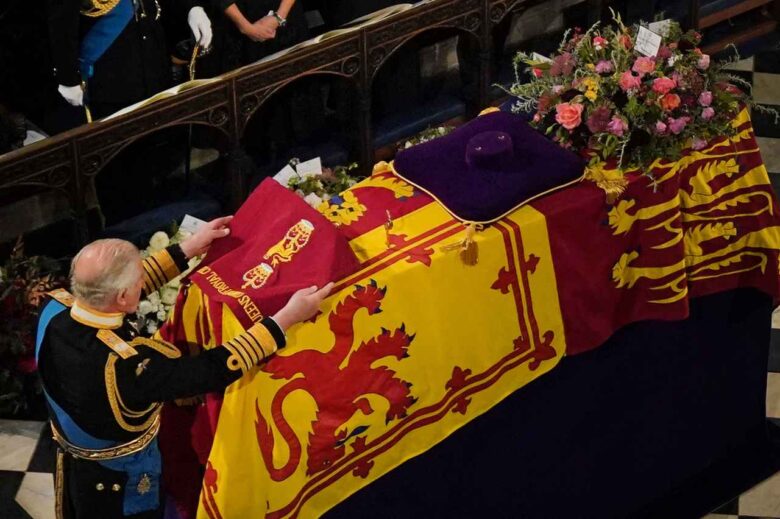 Although the contents written on the message cards of Prince William and Queen Catherine have not been revealed, the words "In loving and devoted memory" were written on King Charles' message card.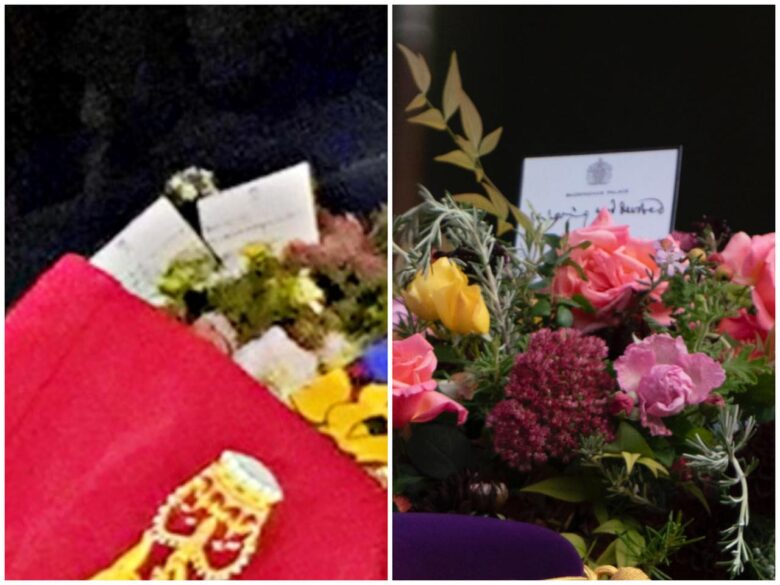 Incidentally, since Queen Elizabeth's death, King Charles has been busy attending various events and ceremonies related to her funeral and accession to the throne, interacting with people who mourn her, and rarely expressing his grief in public. During the funeral procession carrying the Queen's coffin from the Palace of Westminster to Westminster Abbey, he wiped his tears with his hand several times.