Last Updated on 11/24/2022 by てんしょく飯
<FIFA World Cup Qatar: Japan national team 2-1 Germany national team◇◇ Third day◇ First round league◇ Group E◇ Section 1◇ Khalifa International Stadium
 Japan shocked the world with their first come-from-behind win of the World Cup.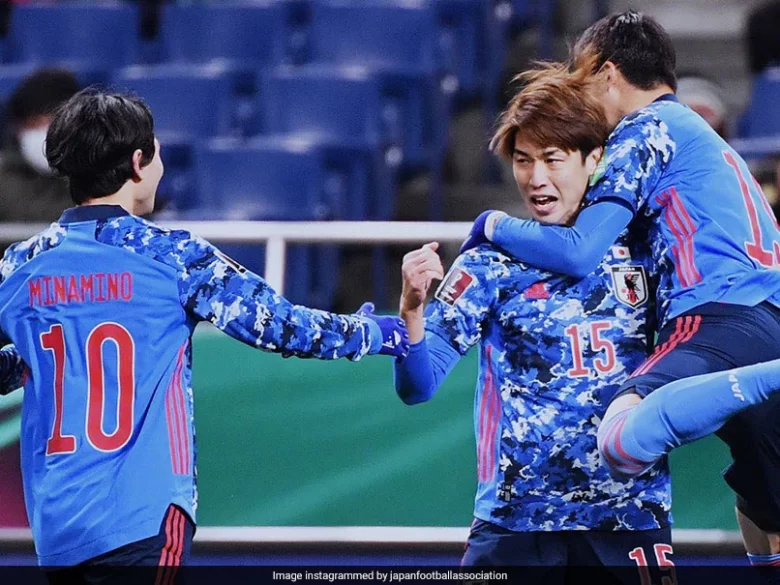 From the start of the match, Japan dominated the ball in a one-sided affair. Unable to push back, they conceded a penalty goal in the 33rd minute of the first half.
In the World Cup, the team has lost seven of its last nine matches with two draws and has a "win rate of 0%" in matches in which it concedes a goal first. And their opponents were Germany, the favorites to win the tournament.
In the second half, when it looked as if the trend was going to continue, the game turned on a dime. Moriyasu introduced a back three with Tomiyasu and sent out a succession of offensive players.
FW Doan equalized with a goal in the 30th minute of the second half, and in the 38th minute of the second half, FW Asano cut in from the right side and struck a powerful shot from an angle into the net to complete the comeback.
Moriyasu's leadership was in full effect, and the team held on for the final seven minutes of stoppage time. This was the first come-from-behind victory in 10 World Cup matches since the 1998 tournament in France, the team's first appearance in the tournament, and it sent a huge shockwave around the world.