Last Updated on 11/28/2022 by てんしょく飯
Hailey Bieber, who visited Japan with her husband Justin Bieber, has been sharing photos from her stay in Japan on her Instagram story!
Hailey Bieber reflects on her memories of Japan
Model Hailey Bieber, who was in Japan for a week on a private visit with her husband, singer Justin Bieber, uploaded memorable photos taken during their stay in Japan to her Instagram Story.
Hailey celebrated her 26th birthday (November 22) while in Japan. It is known that model Kendall Jenner and singer Justine Skye, who are mutual friends of the couple, also came to Japan on the same day and held a birthday party for Hailey in Tokyo.
Hailey is known to be a big sushi lover, and during her stay in Japan, she enjoyed not only sushi but also foods such as tempura and green tea soft serve ice cream.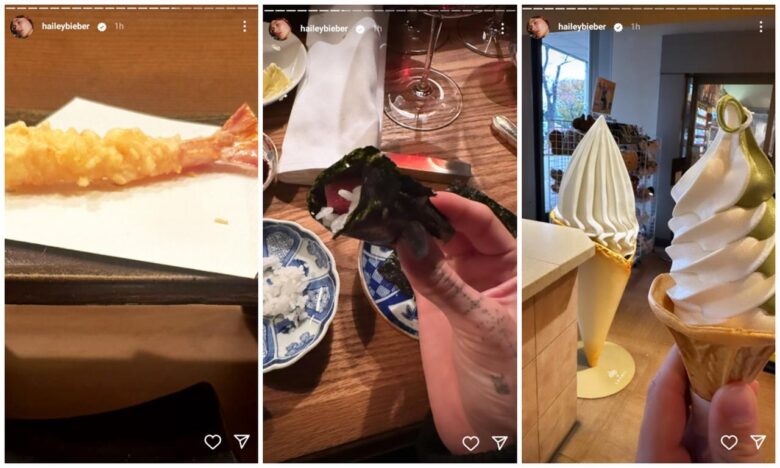 Although we do not know if she went inside or not, it seems that she also went to Tokyo Tower, a famous sightseeing spot, and there is a photo of Tokyo Tower taken looking up from below. Kendall and Justine Skye were also there. The seventh slide above shows a photo of the three of us with Tokyo Tower in the background.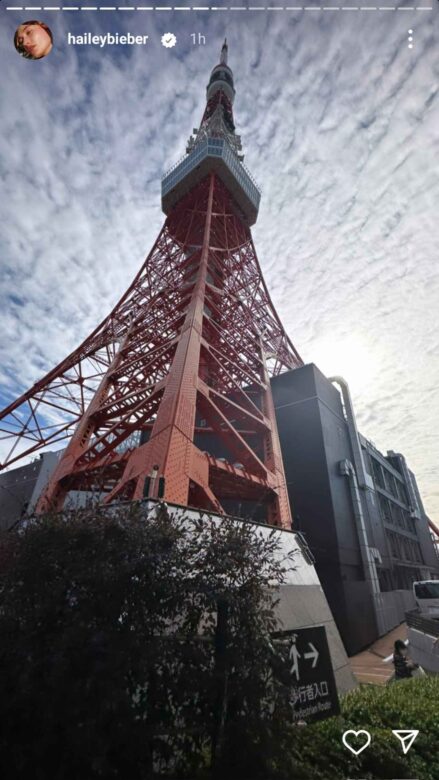 They also visited Team Lab on the same day. Hailey and Justin also visited TeamLab when they came to Japan in 2019, and it has become their "favorite spot".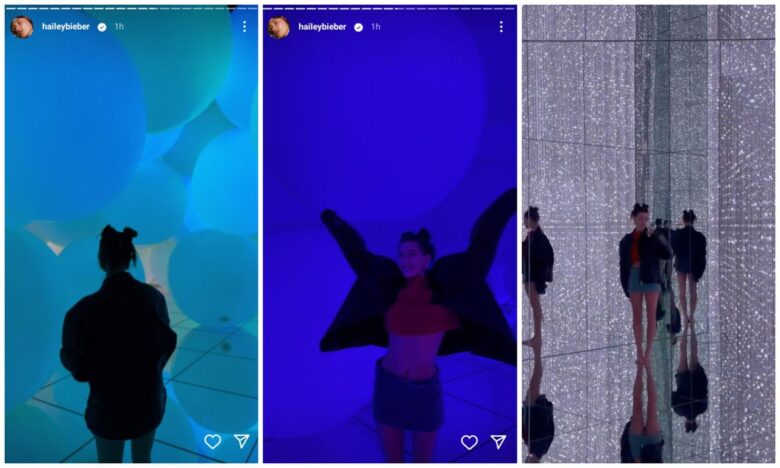 The night before their birthday, they took a photo in front of a light with the Chinese character for "gate" written on it.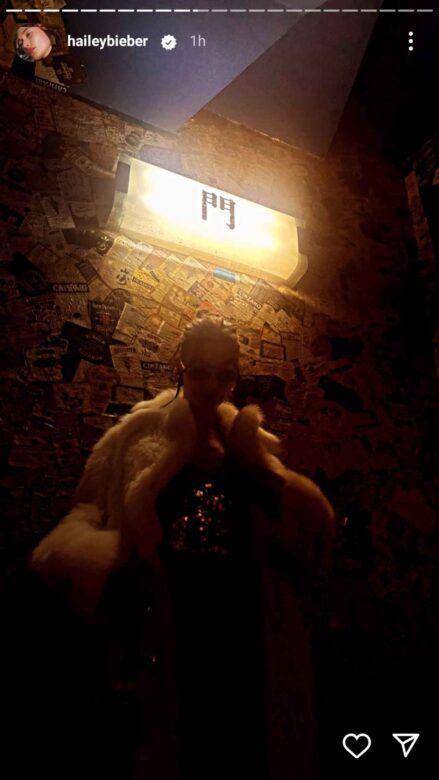 On the morning of her birthday, they spent time relaxing in the Ninomaru Garden (East Gardens of the Imperial Palace) in Tokyo.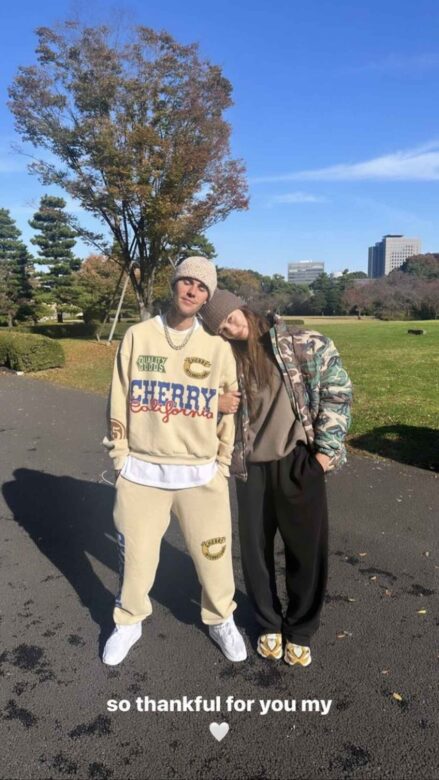 Incidentally, it is also known that Hailey and Justin left Tokyo and headed to an "unexpected place" on the Shinkansen bullet train. While in Tokyo, there were many sightings of the couple, but it seems that almost no one noticed them at their destination, and they were able to stretch their wings as much as they wanted.
The couple has already returned to the U.S. and were photographed in Beverly Hills on November 26 (local time).