Last Updated on 11/16/2022 by てんしょく飯
It has been revealed that the "two" who have a good relationship in the movie "Top Gun Maverick" were initially set up to have a bad relationship.
The "Top Gun Maverick" movie was supposed to be about a disagreement between "the two"!
Monica Barbaro, who played Phoenix, the only female pilot in the movie "Top Gun Maverick," which is arguably the biggest hit movie of 2022, revealed a behind-the-scenes story about the filming to CinemaBlend.
According to Monica, Phoenix and her sidekick Bob were originally supposed to be more awkward, but when the producers saw the chemistry between Monica and Lewis Pullman, who played Bob, they decided to change the setting in a hurry.
Interestingly, Phoenix, who I play, was supposed to "hate Bob. (In the script, it was written that Phoenix didn't trust Bob very much or didn't like him. But they [the producers] quickly changed that. In the bar scene, Bob, played by Lewis, had such a charming and engaging presence that it was impossible not to like him. Lucky for us, the setting changed and we didn't have to develop a jerky relationship. The characters we played fell for each other immediately. It was fun to see that bond strengthened on our first flight in the Cessna."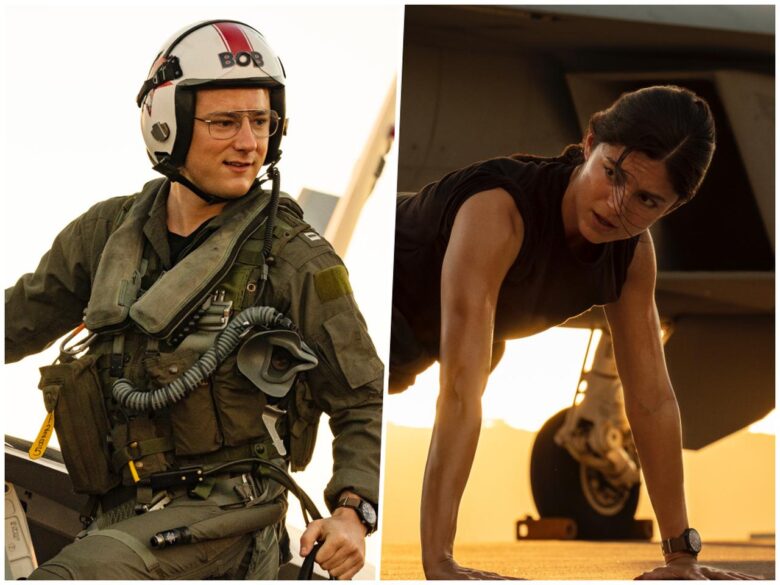 In addition, the relationship between Monica and Lewis, who plays the character, had a positive impact on the relationship between Phoenix and Bob in the play. In an interview with CinemaBlend, Lewis, who plays Bob, said, "What we were doing, flying around and stuff, is actually very challenging. But Monica is a natural, so I was able to open up to her right away. Sometimes Monica would give me advice, and sometimes I would talk about challenges I was facing," he said.