Last Updated on 11/29/2022 by てんしょく飯
<FIFA World Cup Qatar: Brazil 1-0 Switzerland◇ First round league, group G◇ November 28, 2012◇ Doha 974 Stadium◇ Doha 974 Stadium
Brazil, aiming for their sixth championship in a row, won their opening two games in a row to advance to the final tournament.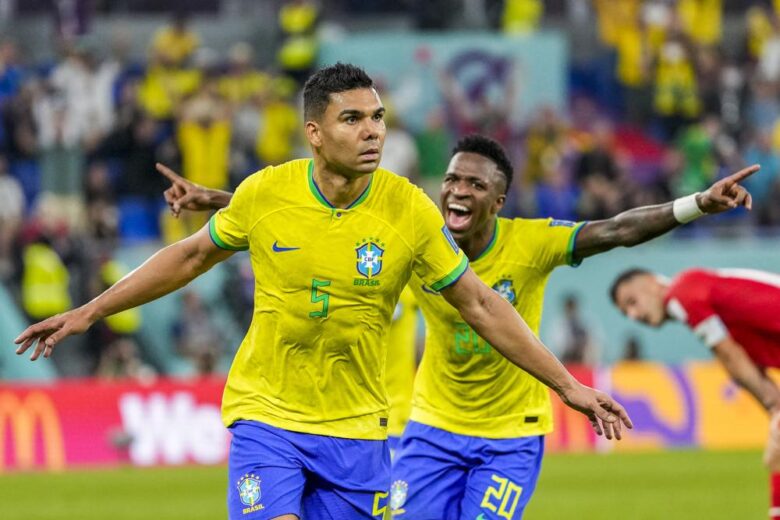 Despite the absence of their ace FW Neymar (30=Paris St. Germain) and defender Danilo (31=Juventus), the Brazilians broke the stronghold of their opponents and took the three points.
In the 38th minute of the second half, Brazil broke the deadlock when midfielder Casemiro (30, Manchester U) shot directly from the left side with his right foot. The ball went to the right side of the goal and found the back of the net.
Brazil had another shot on target in the 21st minute, but the VAR (Video Assistant Referee) ruled it offside, and the goal was disallowed. Nevertheless, the team earned a valuable point with their quick attacking ability.
Brazil had also competed with Switzerland in the first round in the previous tournament in Russia. They drew 1-1 after conceding a goal in the first round, but they quickly made it through the group phase with a victory on the grand stage in Qatar.
Brazil, which has won two straight games with victories over Serbia and Switzerland, will face Cameroon on December 2.