Last Updated on 12/01/2022 by てんしょく飯
The FIFA World Cup Qatar 2022 Group D 3rd leg match between Tunisia and France was held on November 30 (local time), and France suffered a 0-1 defeat. However, the goal disallowed after the resumption has caused a huge controversy.
The French side is preparing to appeal to FIFA, French media outlet Sports reported.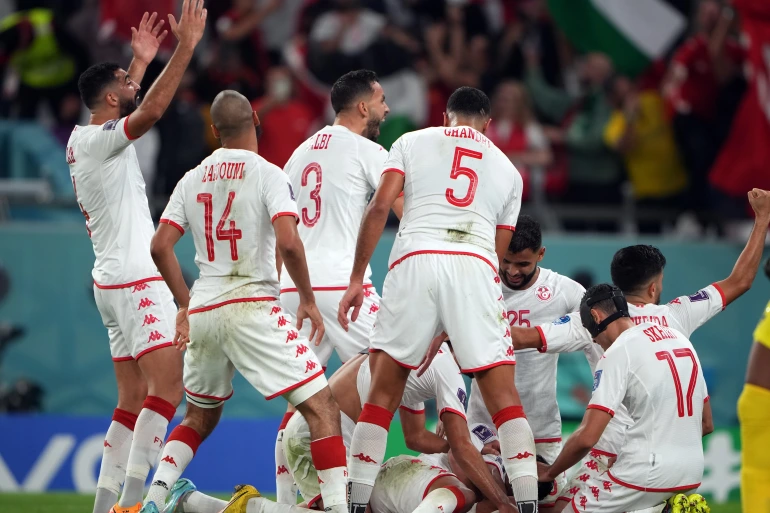 With France trailing 0-1 in second-half added time, Aurélien Stuermeni's cross bounced off Tunisia's Montasar Talbi, who made a half-hearted clearance, and Antoine Griezmann, who did not miss it, pushed it in for a last-minute equalizer. Soon after, VAR ruled that the goal had been disallowed, and the French team lost 0-1.
The VAR goal was disallowed because Griezmann was in an offside position when Chouamenyi crossed and Talbi's header was ruled to be a deflection rather than an intentional play. However, the media outlet added the title "FIFA may change the score" and reported that "the French side has filed a complaint with FIFA.
It continued, "We are not talking about the interpretation of Griezmann's offside. This is debatable, but not the main issue. The concern is that the VAR decision was not made immediately afterwards," and that the disputed issue is that the goal was allowed, then kicked off and the game resumed, even if only a little, and then the goal was cancelled. France coach Didier Deschamps, who also leads the French national team, said in his post-match press conference, "We are waiting for an answer on the regulations. The referee blew his whistle after the kick-off," he said, expressing his dissatisfaction.