Last Updated on 01/02/2023 by てんしょく飯
Portugal's Cristiano Ronaldo, 37, who has joined Saudi Arabia's first division club Al-Nassr, could be on loan to English Premier League club Newcastle this summer with a view to playing in the European Champions League (CL).
The move would be a coup for Ronaldo.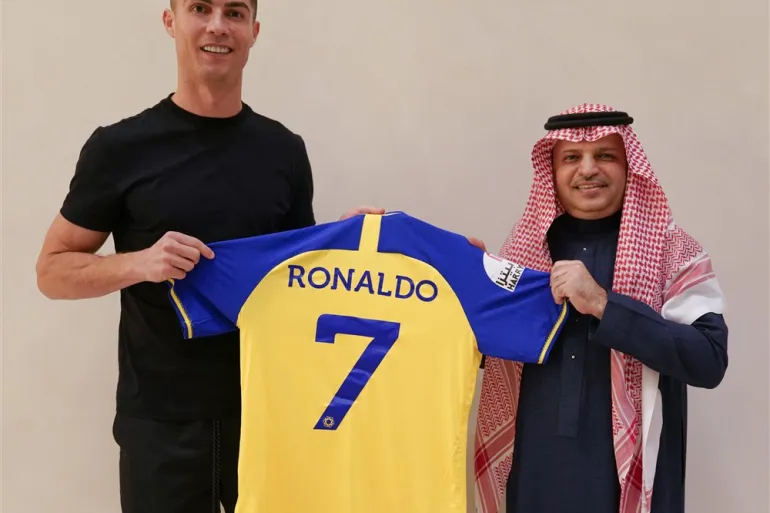 Ronaldo's arrival at Al Nassr was announced last December 30. According to local media, the contract is for two and a half years until June 2025, with an annual salary of 200 million euros (about 28.2 billion yen), a super deal.
The transfer of the world's greatest superstar to the Middle East is making a big splash, but it seems that Ronaldo is not giving up on the highest stage of his career.
Spanish media outlet Fichajesnet reports, "His current contract has a clause that opens the door to a return to the top level in the near future. There is a clause that gives him the opportunity to go on loan to Newcastle after this season in England," the report said. He will play the second half of the season at Arnassl and then next season at Newcastle. This "secret clause" has also been reported in the English media.
The reason why the Ultra C is possible is because of Newcastle.
This is not surprising news, since Al Nassr shares ownership with Newcastle. Ronaldo will be back in the Premier League in just a few months."
Newcastle was acquired in 2021 by an investment institution led by Saudi Crown Prince Bin Salman. Al-Nassr is also co-owned by Saudi royalty, who both appear to own shares in the club. They are, so to speak, "brother clubs.
While Ronaldo has made a fortune at Al Nassr, he also hopes to continue to play at the highest level in Europe. Newcastle are currently third in the table and have a chance to qualify for next season's European Champions League, which is something he has always wanted to do.
This move would be a win-win situation for Ronaldo.