Last Updated on 01/28/2023 by てんしょく飯
Rui Hachimura (24), who was traded from the Wizards to the Lakers of the U.S. professional basketball NBA, may see his salary "skyrocket" as a future player for the prestigious team.
 Hachimura made his debut for the Lakers on January 25 against the Spurs.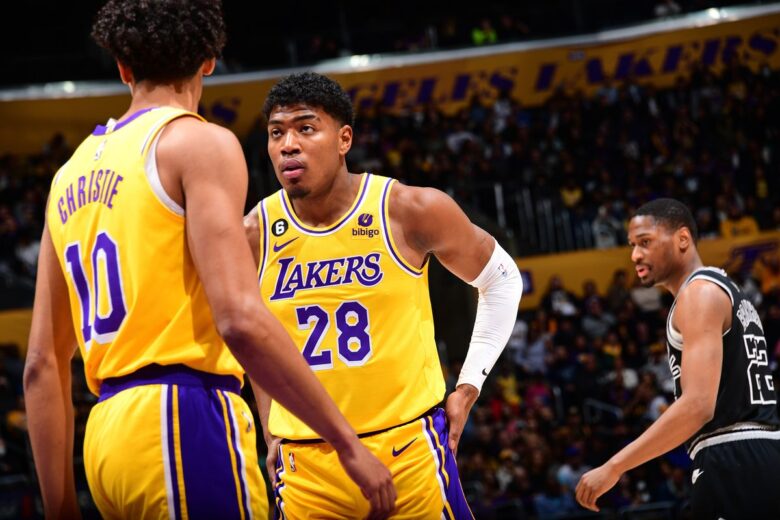 In his limited playing time, he immediately made an impact with 12 points and 6 rebounds. He received rave reviews from the local media.
There was already talk about his future, with the U.S. media outlet Laker's Nation noting that "Hachimura has been an excellent move that should pay off, both now and in future seasons. It has been reported that the Lakers are willing to re-sign Hachimura, who will become a restricted free agent (FA) this summer.
If he continues to perform well in his new home and Hachimura wants to stay, he is likely to win a big contract.
Famous NBA reporter Jake Fisher predicted on Yahoo Sports that if he proves himself to be a good player for the Lakers and makes his presence felt in the playoffs, his value could grow to an average annual salary of $20 million (with a multi-year contract). Hachimura's salary this season, when he was under contract with the Wizards, was $6,263,188 (about 814.2 million yen), but he could get more than triple the big money at once.
Can the Japanese basketball ace realize his American dream at a prestigious club?